Enforce your rules all the time
Terminus makes sure your URLs and UTM codes are built exactly as you want
Enforce lowercase
You can enforce UTM or custom parameter values to always be lowercase to maintain consistency.
Limit length of UTM parameters
Not all systems can handle long UTM parameters. Configure size limits to make sure they work with all your tools.
Prohibit certain characters
Some characters might break your scripts or cause some issues. Configure prohibited characters to prevent them from being used in UTM codes.
Replace spaces
Automatically replace spaces with another character, e.g. underscore _ to avoid them being used.
Validate URLs
Terminus makes sure that all created URLs are valid. No more broken URLs.
Required UTM parameters
Configure which UTM parameters are a must. Terminus will make sure that no URL is created without those being specified.
True bulk building with multi-tag UTM builder
When we say bulk building, we mean it.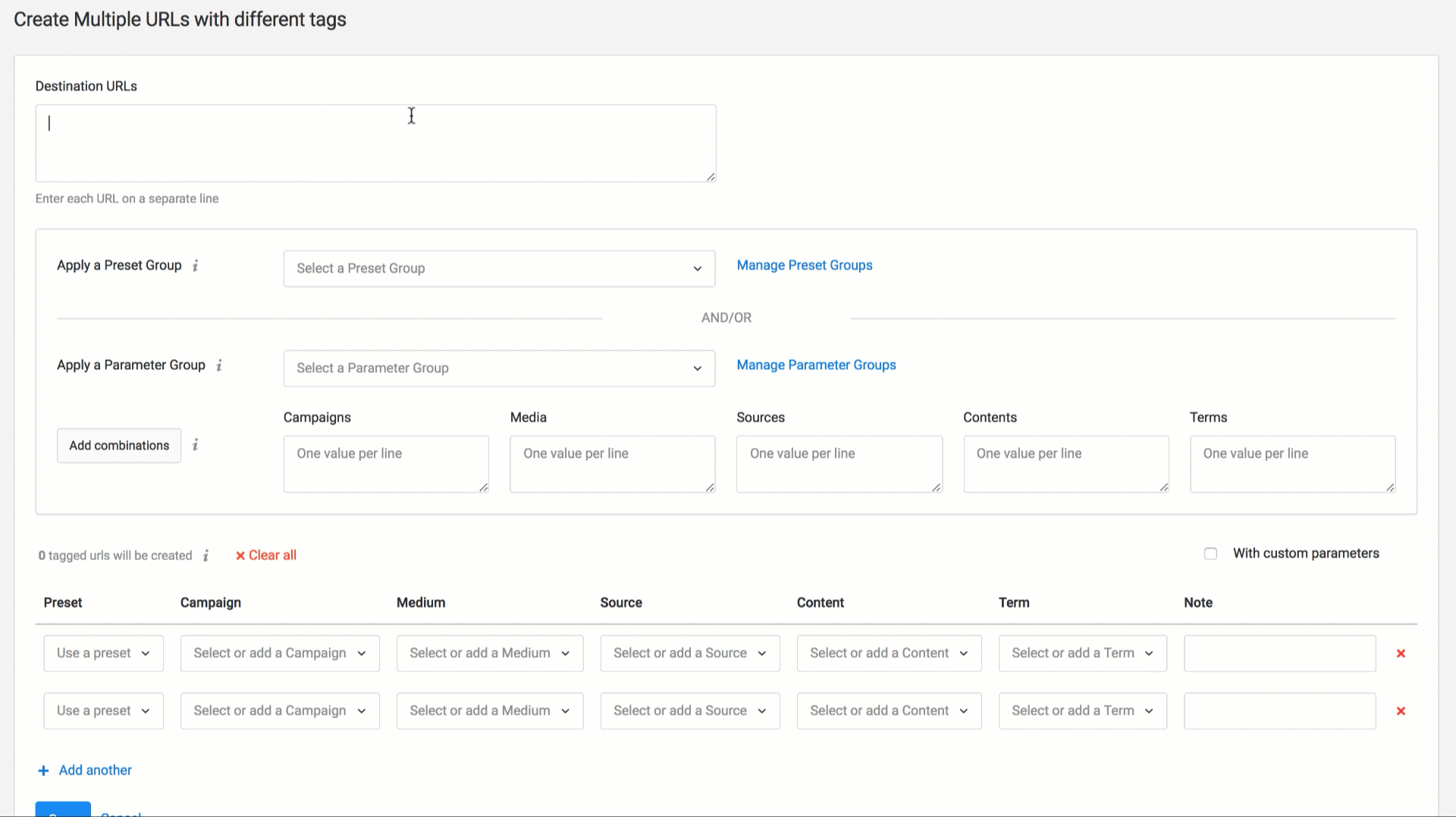 Build tons of URLs
Create all sorts of UTM combinations to build as many URLs as you need.
Customize for speed and accuracy
Configure Presets, Preset Groups, Parameter Groups to really speed up URL building without making any mistakes.
Track all URLs in emails
Don't waste time trying to build one URL at a time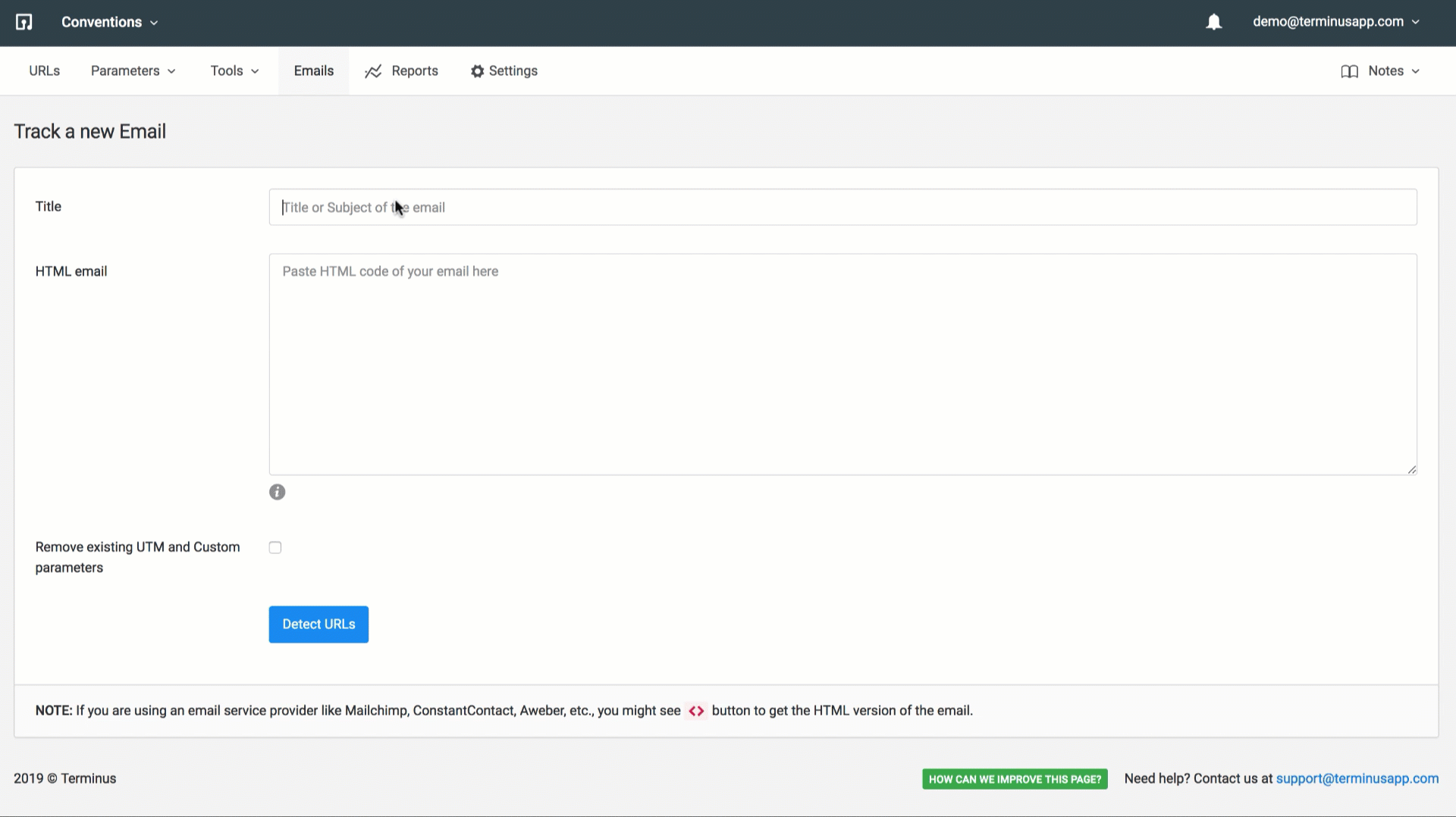 Works with most email providers
Use with Mailchimp, Drip, ConstantContact, Aweber, and any other email service.
Consistent tracking in emails
Enforce UTM conventions in emails and make them consistent with your other campaigns.