Marketing is essential for business success, but determining its effectiveness can be challenging. You need to keep track of campaigns as it allows you to distinguish the successful from the unsuccessful ones. But how will you assess your marketing performance? There are different software available in the market that help you with everything, One of them is Claravine. Now are there any other better software? Yes! We will look into some of the Claravine alternatives later in this article.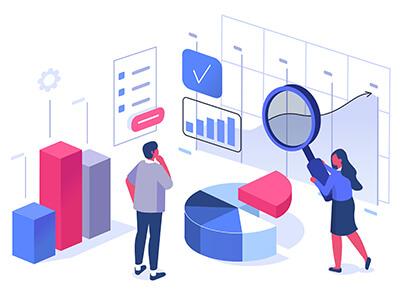 But before that, let us understand why you need to track your campaign efforts.
Remember that most tools that deliver data protection services or those that provide data security to business and data teams are not always ideal for campaign management.
You need something more than a core data operations unit. Although there are multiple existing tech solutions available in the market, we need to decide which one will help improve our campaign performance.
Reasons why you need to Track your Campaign
Monitor Key Campaign Elements:
Tracking your campaign efforts enables you to pinpoint areas that need improvement. For instance, you can alter your promotions or landing pages if you're unsure of the reason behind a campaign's underperformance, such as the product, price, or other offers.
Evaluate Spending Effectiveness:
By tracking your campaign activities, you can determine where your money is going. Are your ads effectively converting visitors into customers? Are you investing in promotions for products that won't sell? Understanding these aspects can help you reduce costs and focus on revenue-generating activities.
Tracking your campaign enables you to plan for growth. You can assess the effectiveness of your lead generation campaign and determine which customer segments are most likely to convert. This information can inform your future marketing strategies and help you identify new ways to increase revenue.
If you are a pro digital marketer, you must know that there are two ways to track marketing performance: First is by website analytics, and the other is using email marketing analytics. Out of these two, website analytics plays a crucial role in mapping customer journeys.
Website analytics involves gathering information about the visitors to your website. You can use tools such as Google Analytics to track the data.
Now using, Google Analytics is a highly-regarded website analytics tool. But is it sufficient? No! That is why you need third-party tools that can build UTM links for you. Let us understand more about UTM links in the next section.
Importance of UTM links
UTM parameters are tiny pieces of tracking data added to the end of a URL in a link. When used correctly, they work with Google Analytics to provide valuable information for digital marketers. Whether you're a beginner or a pro with Google Analytics, UTM parameters can benefit your marketing efforts.
What are UTM Parameters?
UTM parameters are used to monitor various marketing campaigns, such as a specific email newsletter, seasonal promotion, or A/B test on a paid advertisement.
When a user clicks on a link with UTM parameters and lands on a website, the resulting traffic is recorded as "campaign" traffic in the Google Analytics property for that website.
Digital marketers can then view and analyze all their campaign-tagged traffic in one centralized location. Google Analytics offers various UTM parameters, which can be utilized to categorize your traffic in different ways.
By utilizing UTM parameters, a link can provide answers to three crucial questions about your web traffic:
Source of Traffic: Where is the traffic originating from?
Method of Arrival: How is the traffic reaching your website?
Reason for Visit: Why is the traffic coming to your website?
In essence, UTM codes reveal the story behind the origin of your web traffic.
This works by using five elements called "UTM parameters". These include Source
Medium, Content, Campaign and Keyword.
The UTM parameters instruct Google Analytics on how to categorize your incoming traffic. By incorporating UTM parameters in your links across digital content, you can extract more valuable insights from Google Analytics' Acquisitions section.
This is because you are providing Google Analytics with more information to track and analyze.
Now that you have understood the importance of campaign tracking and the role of UTM links let us begin with the software which can make this process a breeze. Let's talk about what Claravine is, why you need Claravine alternatives and available Claravine alternatives.
What is Claravine?
Claravine is a cloud-based master data management software that streamlines data management. It provides a no-code platform for professionals to manage data models, languages, fields, values, and relationships.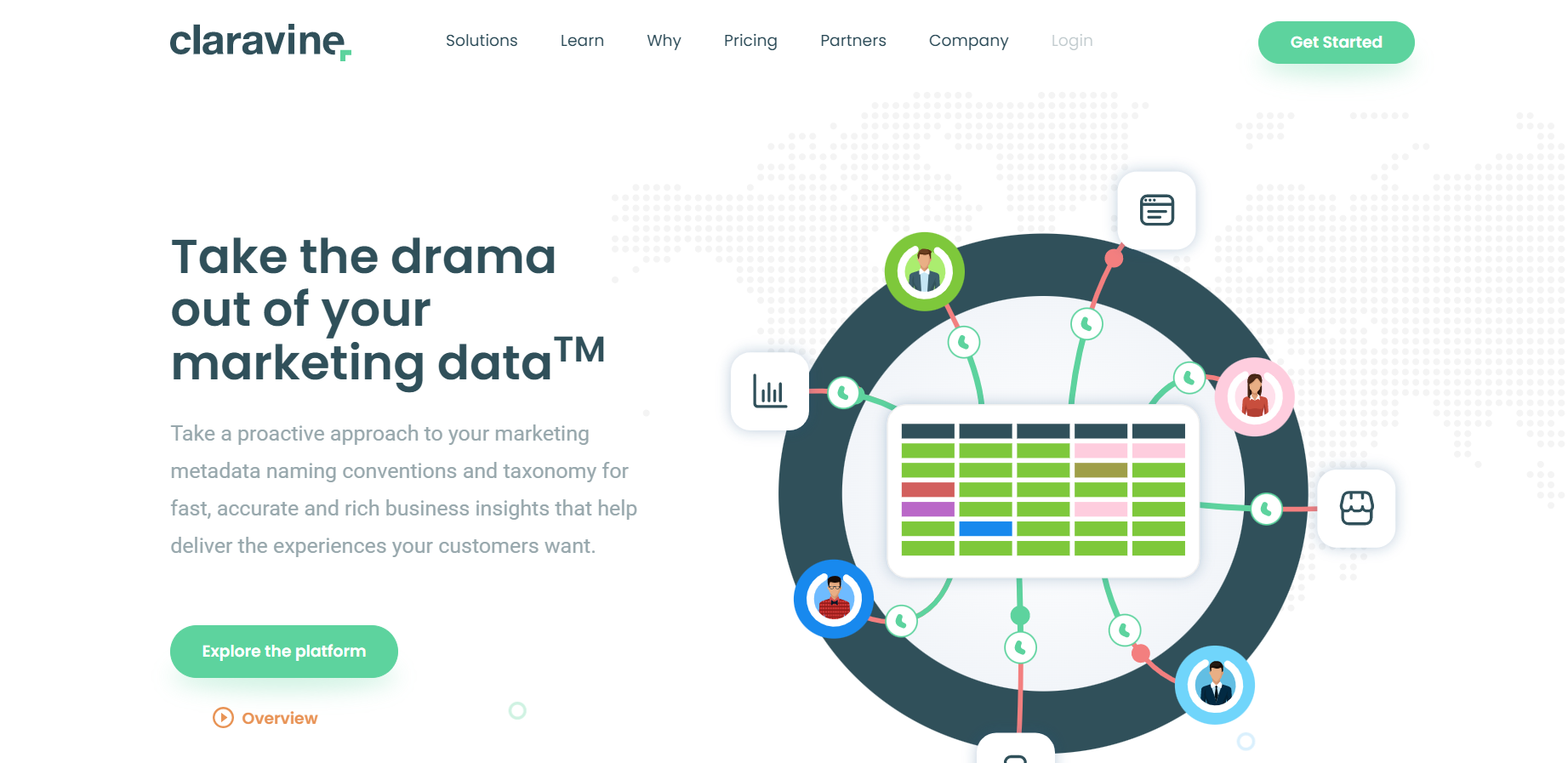 In addition to data management, Claravine offers marketing solutions, including campaign tracking, Content & Creative, Media & Ad Ops, and Mobile Marketing. Let's take a closer look at Claravine's campaign tracking.
How does it work?
Upon downloading the software, you can select the UTM Link template on the home screen. Then add fields to the tracking link table as needed and enter data into fields.
This software will fill in UTM and metadata fields and process UTM links for your campaign. Then it will transmit the data to GCM, Google Analytics, Adobe Analytics, and other connections via CSV. Basically, it manages bulk campaign tracking links for you.
Pros
The team is quite responsive.
Tracking support is available.
Gives the ability to create tracking codes easily
Cons
You cannot copy/paste data easily
Lack of an import function/template.
Limited bulk change functionality
Difficult to make changes across multiple templates
Errors in customizable fields with dropdowns.
It is challenging to make cross-team updates.
Editing CIDs (Campaign IDs) is a difficult task.
Our top 5 Claravine Alternatives are listed below:
5 Best Claravine Alternatives in 2023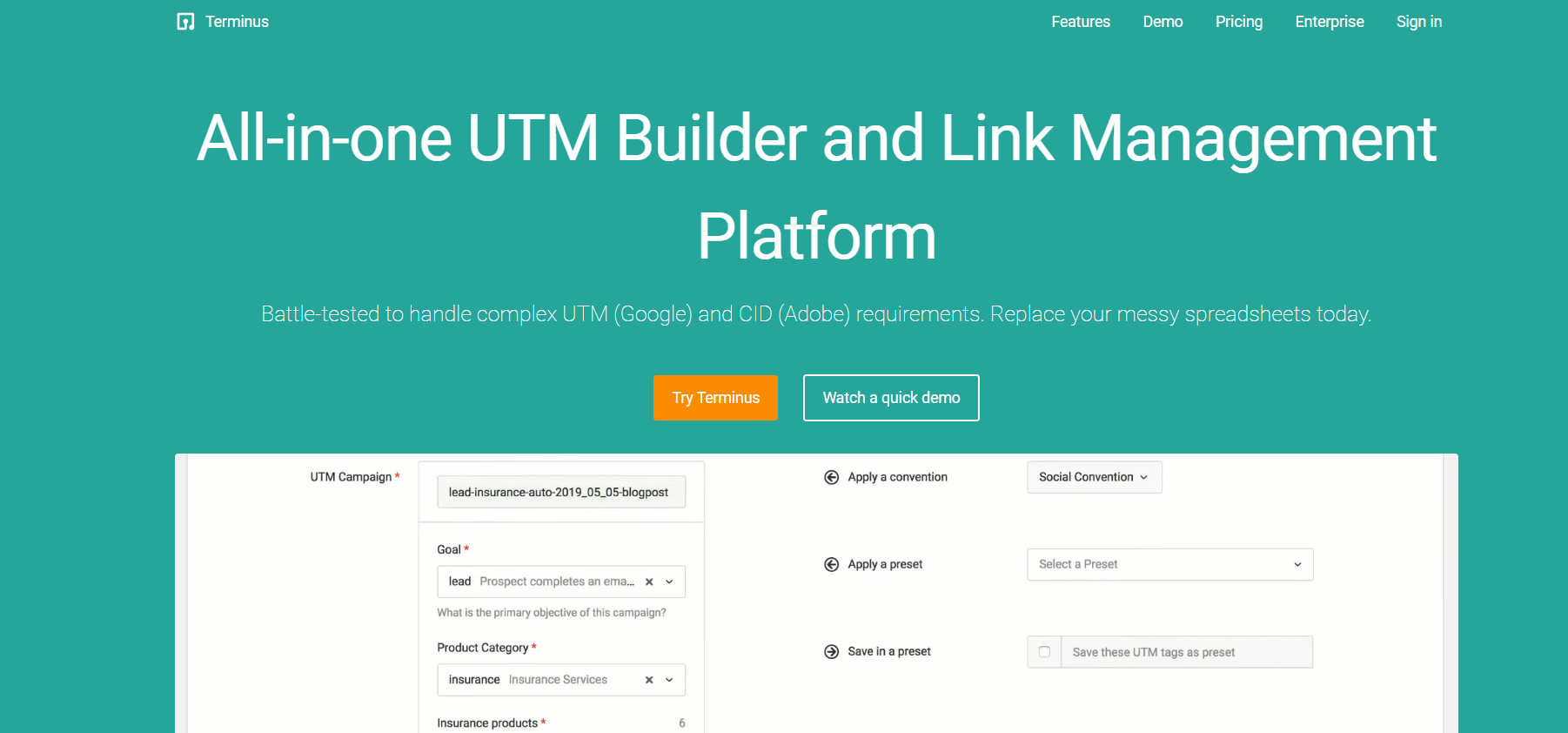 Terminus App provides B2B marketers with a comprehensive solution for executing marketing campaigns at scale. With its ability to manage tracking URLs and UTM codes in a centralized location, it simplifies the process of executing large-scale marketing strategies.
It is considered to be an all-in-one link management solution.
Terminus offers a user-friendly self-service platform for display campaigns. With its simple setup process, you won't have to manually enter UTM parameters multiple times. The platform also enables bulk URL creation and has the ability to recall previously created links, making it easier to generate new URLs with just one click.
Compared to other link management tools, Terminus offers a more advanced method of managing links, with a project-based interface accessible through their web dashboard. This allows for the quick and efficient creation of a set of URLs.
Features
Collaboration tools for teams enable team members to build links based on campaigns.
The platform boasts a simple and user-friendly interface.
Flexible URL builders with various configurations to meet diverse building needs.
With nested dependent fields, you can create custom naming conventions
Presets, preset groups, and parameter groups to save sets of UTM values for efficient reuse.
You can also auto-generate short URLs with custom domains
URLs can be processed in bulk
While we've only highlighted a few features, Terminus offers much more. Take a look at its full list of features here.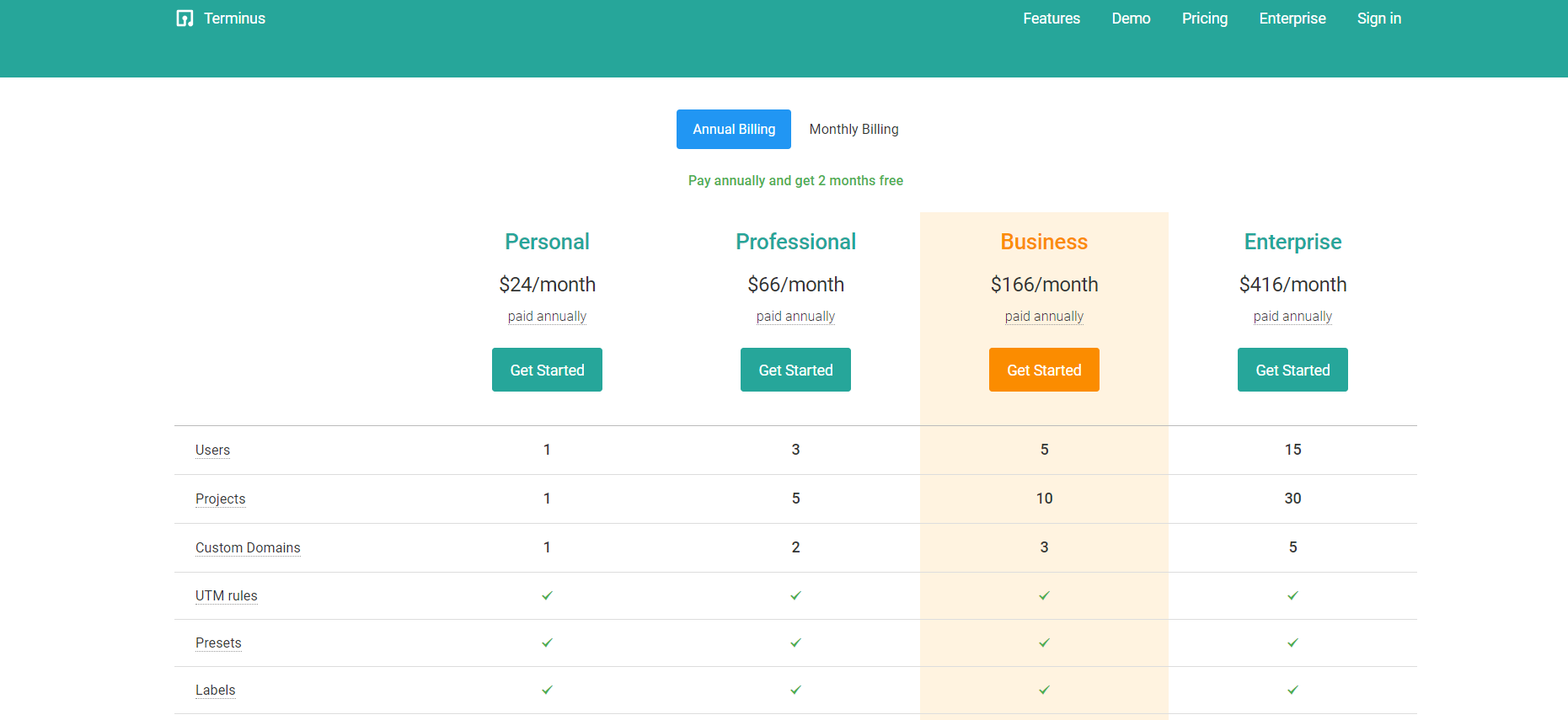 Annual Plan
Monthly Plan
Personal

$24/month

paid annually

Personal

$29/month

Professional

$66/month

paid annually

Professional

$79/month

Business

$166/month

paid annually

Business

$199/month

Enterprise

$416/month

paid annually

Enterprise

$499/month
Limitation:
Most customers are happy with this tool as it resolves their basic problem although the free trial exists only for 21 days.
WecanTrack is a solution for tracking conversion data from multiple affiliate networks using APIs, postbacks, web scraping, Google Sheets files, and manual CSV imports. This enables teams to have a comprehensive view of all conversions in a unified dashboard.
This secure data access service makes Wecantrack a good choice. This tool is also effective for enterprise master data management.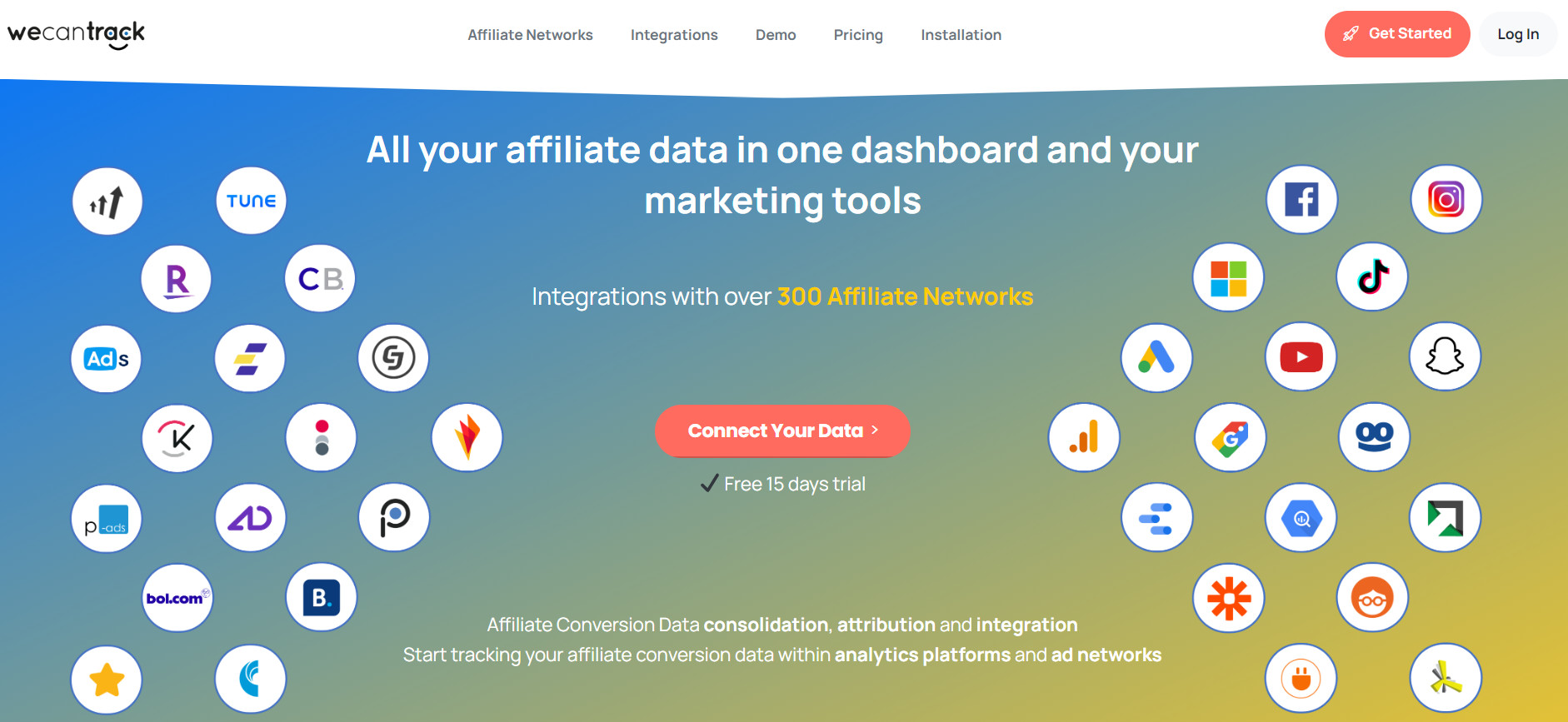 By centralizing all conversion data, Wecantrack empowers managers to make informed decisions about marketing budgets. The insights generated from the existing data will provide teams with valuable information to improve campaign performance in the near future.
Features
It provides Google Analytics integration and Ad network integration.
The WeCanTrack system integrates your affiliate conversion data with traffic data, allowing it to be recorded and analyzed in a centralized dashboard.
The Audience Targeting feature in WeCanTrack enables marketers to select specific target groups and serve them with personalized marketing campaigns.
The Conversion Tracking feature is a tool used to monitor and analyze the performance of various marketing campaigns.
The Customer Journey Mapping feature in WeCanTrack allows you to track and visualize the journey a customer takes from initial engagement to conversion.
The tool offers a 15-day free trial.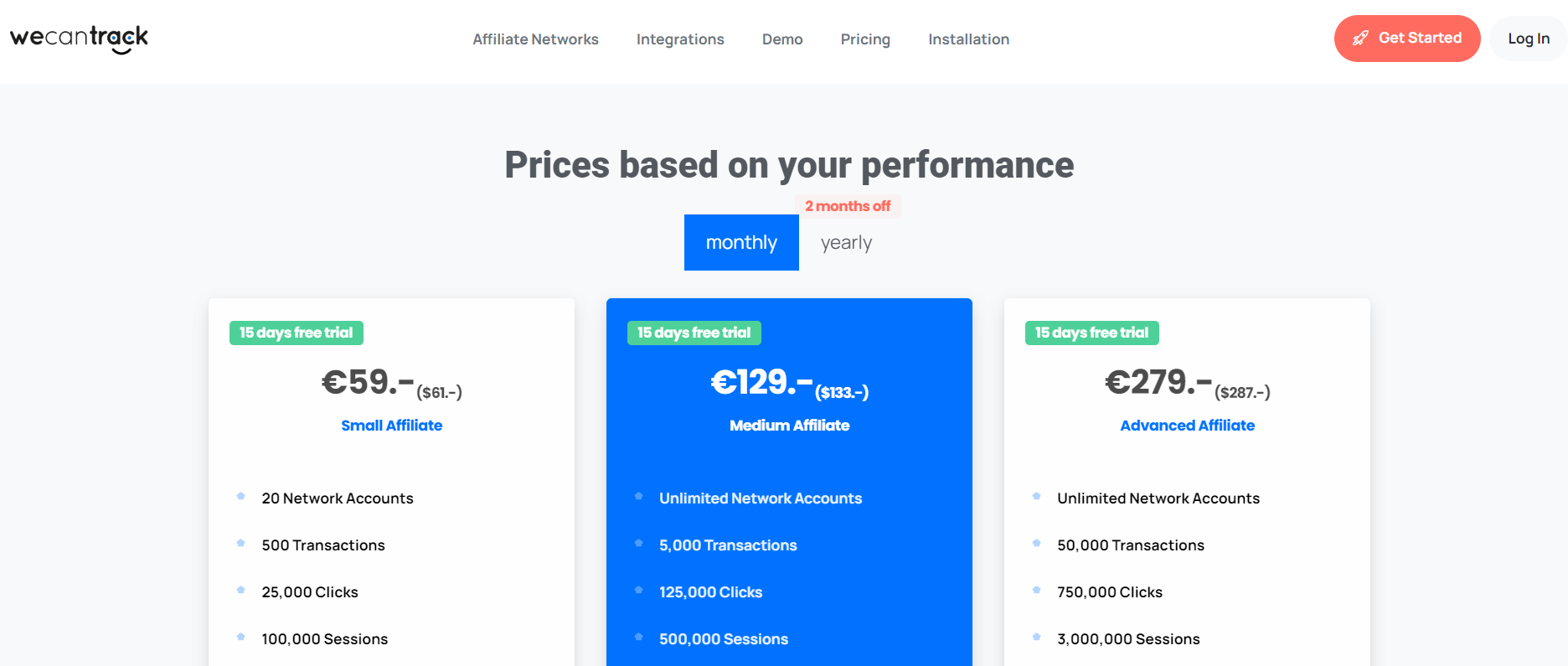 There are three plans as follows:
Small Affiliate – €59/month
Medium Affiliate- €129/month
Advanced Affiliate- €279/month
They also provide custom plans according to your needs.
Limitation:
Multi-touch attribution, i.e. integration with Google Analytics and AdSense, is a little challenging.
SuperBuzz is a cutting-edge solution for digital marketers that utilizes GPT-3 and natural language processing to automate marketing processes for small to medium-sized businesses.
The platform uses push notifications to retain customer engagement, streamlining the marketing process through advanced machine-learning algorithms.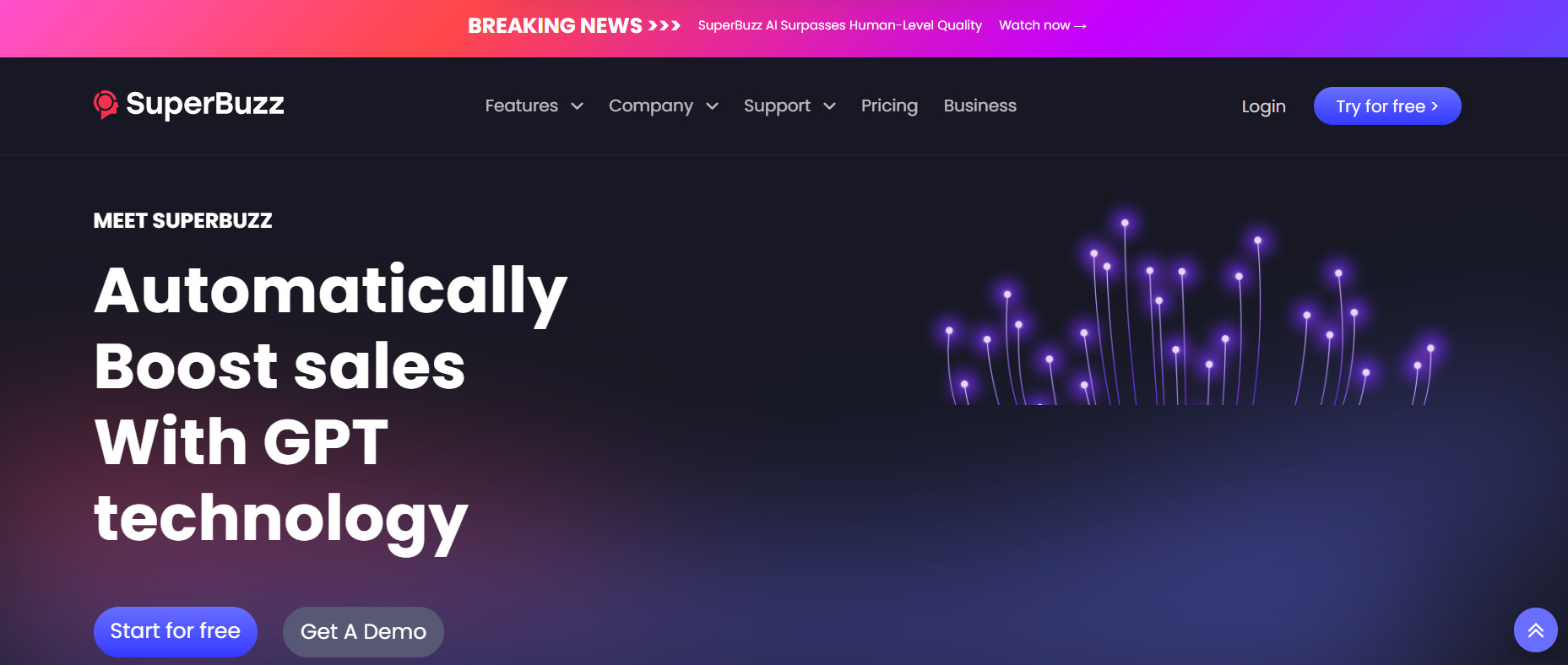 With SuperBuzz, you can leverage sophisticated technology to enhance your campaigns without sacrificing time and effort. The tool simplifies daily marketing tasks, allowing you to focus on results-driven campaigns.
It also assures data security and customer data integration and protects enterprise data.
Features
The tool provides AB Testing, which can help you to compare two versions of a web page or advertisement to determine which one performs better.
It has incorporated AI/Machine Learning.
You can take benefit of its Assisted Content Creation feature.
The Campaign Analytics feature in SuperBuzz allows marketers to track the performance of their automated marketing campaigns.
The conversion Tracking feature can track and measure the number of conversions generated from a specific advertising campaign.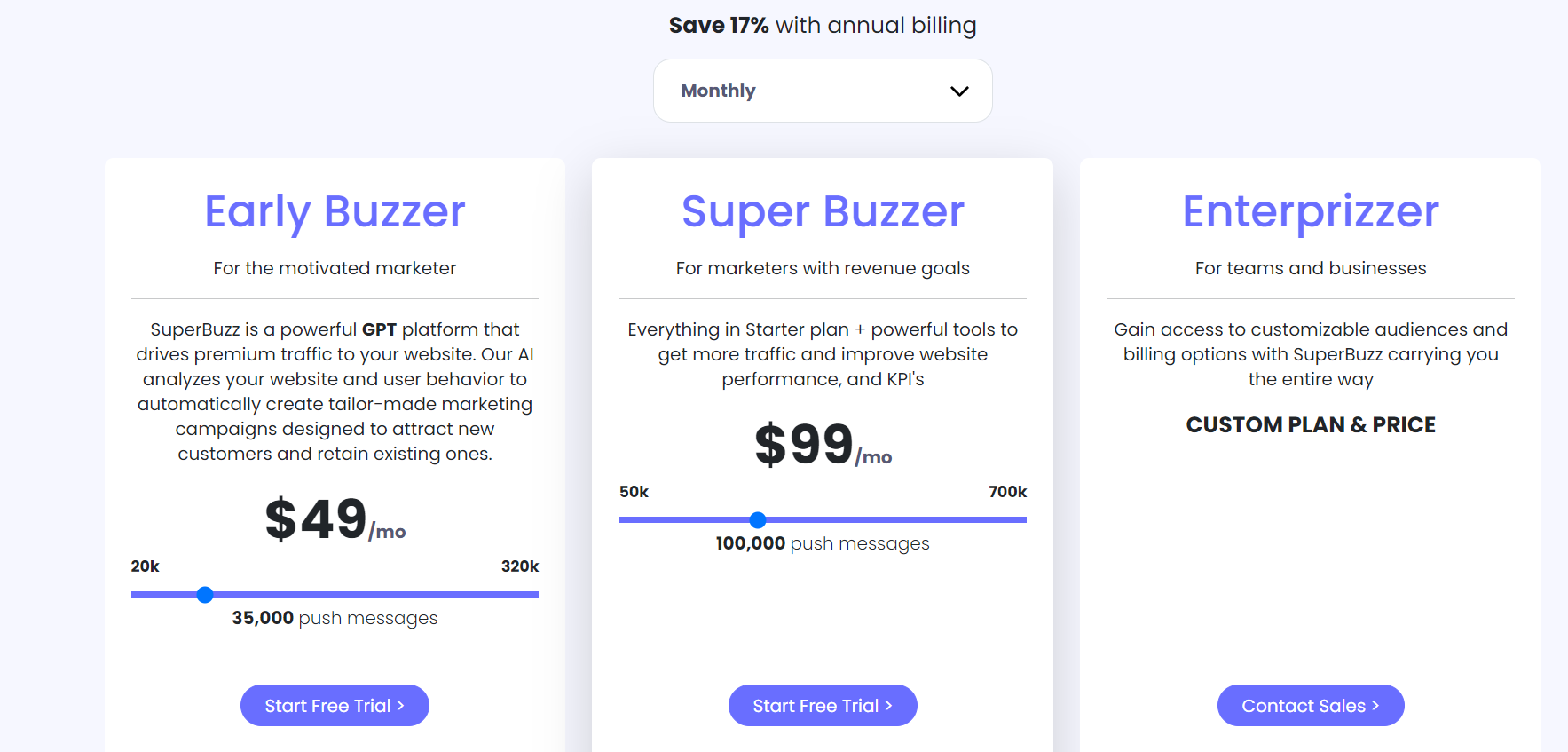 The website offers three types of pricing plans:
Early Buzzer: $49/mo
Super Buzzer: $99/mo
Enterprizzer: This will give you a customized quote
Limitation
Activity Tracking and campaign segmentation are not available in this tool.
Sleekflow offers several products, with Social Customer Relationship Management and Marketing & Broadcast Campaigns being essential for digital marketers.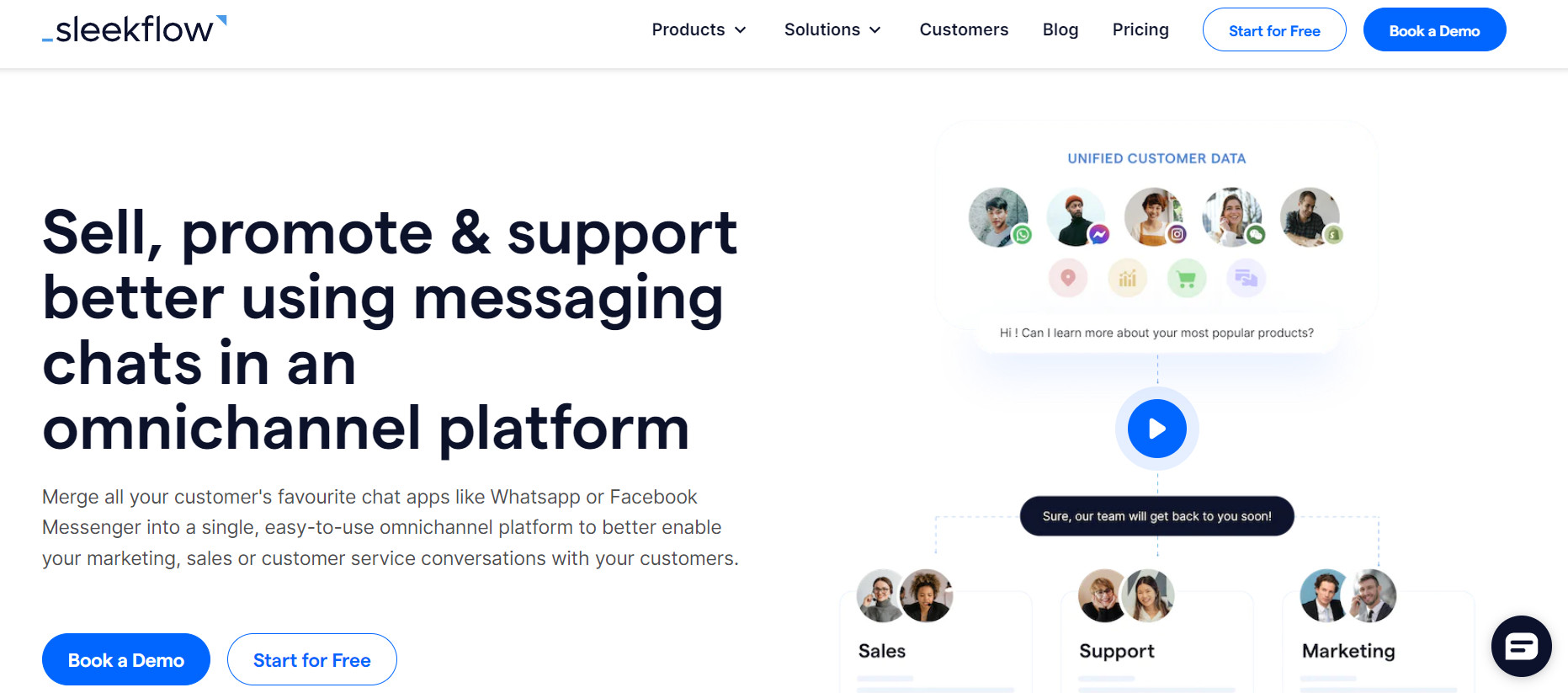 Analyzing data can become overwhelming with so much information available, but SleekFlow eliminates the need for constant tab switching by enabling the efficient and convenient tracking, segmentation, and analysis of customers in a single location. It can act as secure data storage and helps in master data management.
Features
It allows you to connect with tools like Hubspot so that you can consistently plan for your marketing strategies.
You can import your existing data and run targeted campaigns.
You can evaluate performance by tracking metrics such as sent, read, replied, and link click-through rates.
Your team can also improve your social campaigns with detailed analytics from every channel.
They have four plans:

Starter plan – It is a free trial plan
Pro plan – US$ 79 per month
Premium plan – US$ 299 per month
Enterprise plan – You can customize this plan to suit your business needs.
Limitations
The automation doesn't have a feature to gather customer details from chat and compile them into a leads list. Adding required features as add-ons to the existing plan is costly, while some features go unused. Some customers also face typing issues frequently.
The segment has created a top-notch data layer and management tool that simplifies data collection, management, and targeting. By utilizing first-party data, businesses can reduce Customer Acquisition Costs and improve Return on Ad Spend.
You can integrate this tool with various platforms such as the web, mobile, etc. It gives you the ability to enable and disable marketing and product tools with ease. This data intelligence software can accurately capture effort data and provides the utmost data governance.
Features
You can utilize dashboards and visualizations to present information and analytics in a clear, visually appealing manner.
It provides data unification. You can gather data from across all systems to view relevant information easily.
It has powerful marketing metrics that provide analysis of marketing program ROI.
The tool also has a Predictive Modelling feature. It predicts outcomes based on statistical models; can give insight to "what-if" scenarios.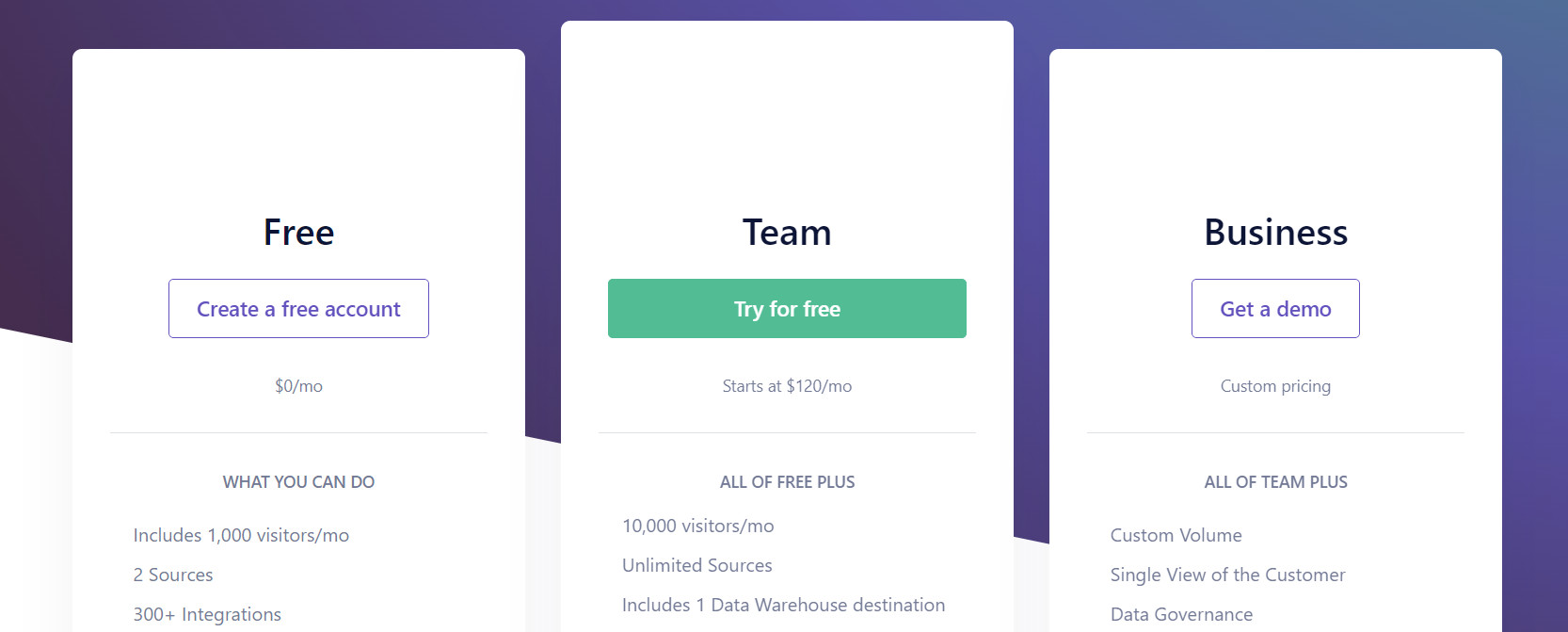 Team Plan – Starts at $120/mo
Business Plan – You can get a custom price for this plan.
Limitations
Setting up this tool can be a challenging task. The most difficult part of Segment you need to struggle really hard to track more granular data, such as user identities/emails.
 Top Claravine Alternative: TerminusApp
UTM (Urchin Tracking Module) links are an essential tool for digital marketers to track and analyze the performance of their campaigns. They allow marketers to attribute website traffic to specific campaigns and understand the sources of their website visitors.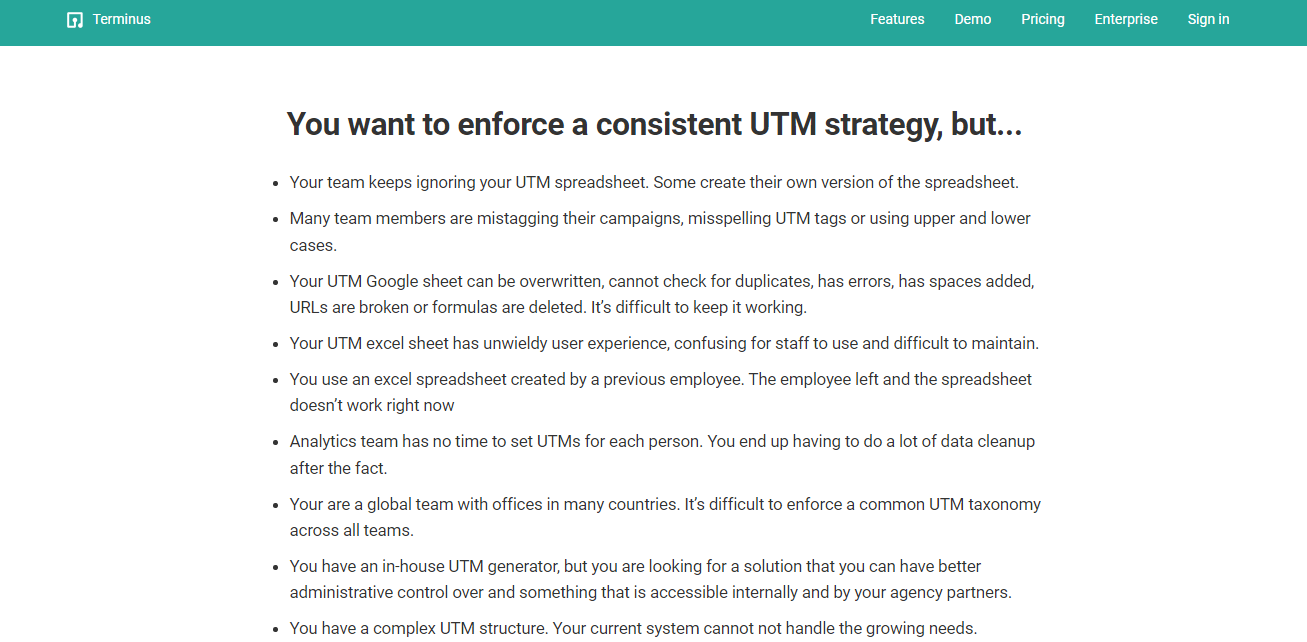 You must choose the campaign tracking software which enables integration of UTM links to GA so that you can make informed decisions about their campaigns. Terminus link building is one of the most widely used tools, which facilitates this integration easily. Here are a few reasons to choose Terminus over other software:
User-friendly interface: Terminus has a user-friendly interface that makes it easy to create and manage UTM links. With its intuitive design, marketers can quickly set up UTM links and track their performance. This eliminates the need for technical expertise and makes the process of tracking campaigns much easier.
Customizable UTM links: Terminus offers customizable UTM links that can be tailored to fit the specific needs of a campaign. You can add custom parameters, such as Source, medium, and campaign name, to their UTM links to get a deeper understanding of their campaigns.
Integration: Terminus integrates with a range of marketing and analytics tools, including Google Analytics, Adobe Analytics, and others. This makes it easy for marketers to see the performance of their campaigns in the context of their overall marketing strategy.
Conclusion
Terminus stands out among the other options. For those who are seeking a cost-effective and user-friendly campaign tracking software, Terminus is your answer.
Its customizable UTM links, real-time reporting, seamless integrations, and exceptional customer support make it a versatile solution suitable for businesses of any size. Whether you're a small startup or a large corporation, Terminus is equipped to help you attain your marketing objectives.
Get started with Terminus
The quickest and easiest way to create UTM links in bulk while following your complex UTM strategy.
Sign Up Now