As someone who works in digital marketing, you know just how important it is to track, measure, and optimize your campaigns. However, finding the right fit can be difficult with so many different campaign tracking platforms.
We understand the challenges of this, such as balancing data accuracy, user experience, and detailed insights. That's why we've compiled a detailed comparison of two leading players in the UTM tracking game: Claravine vs CampaignTrackly.
In this blog, we'll be comparing their features, pricing, and limitations side-by-side to see what makes them stand out and their downsides so that you can make an informed decision for your organizational needs.
We'll also discuss a game-changing alternative, so let's dive in!
Claravine vs CampaignTrackly: About
Let's begin this Claravine vs CampaignTrackly comparison by exploring the fundamentals of both platforms. We'll provide you with a comprehensive grasp of each platform's features and how they might help your marketing efforts in this part.
Claravine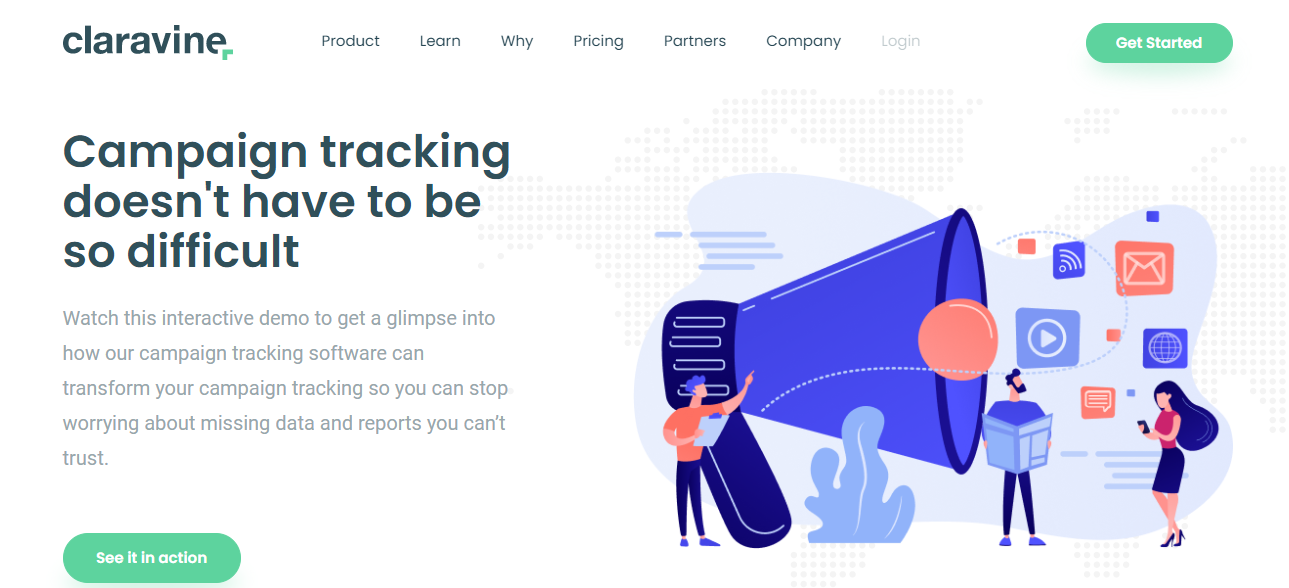 Claravine is a comprehensive marketing data management platform that helps you organize, govern, and optimize your marketing data.
You can centralize and integrate data from various sources eliminating data silos and providing a unified view of all your marketing activities.
Claravine goes beyond just offering a data management platform; it standardizes taxonomies, naming conventions, and metadata across digital experiences. One standout feature of this no-code platform is its campaign tracking.
Thanks to its intuitive drop-down selections with preset values, you can choose the UTM template and quickly fill in the fields according to your campaign requirements. This helps in minimizing errors and ensuring accuracy during the process.
Once you hit the 'submit' button, Claravine automatically sends the data and enriched metadata to various analytics platforms, such as GCM, Google Analytics, and Adobe Analytics.
CampaignTrackly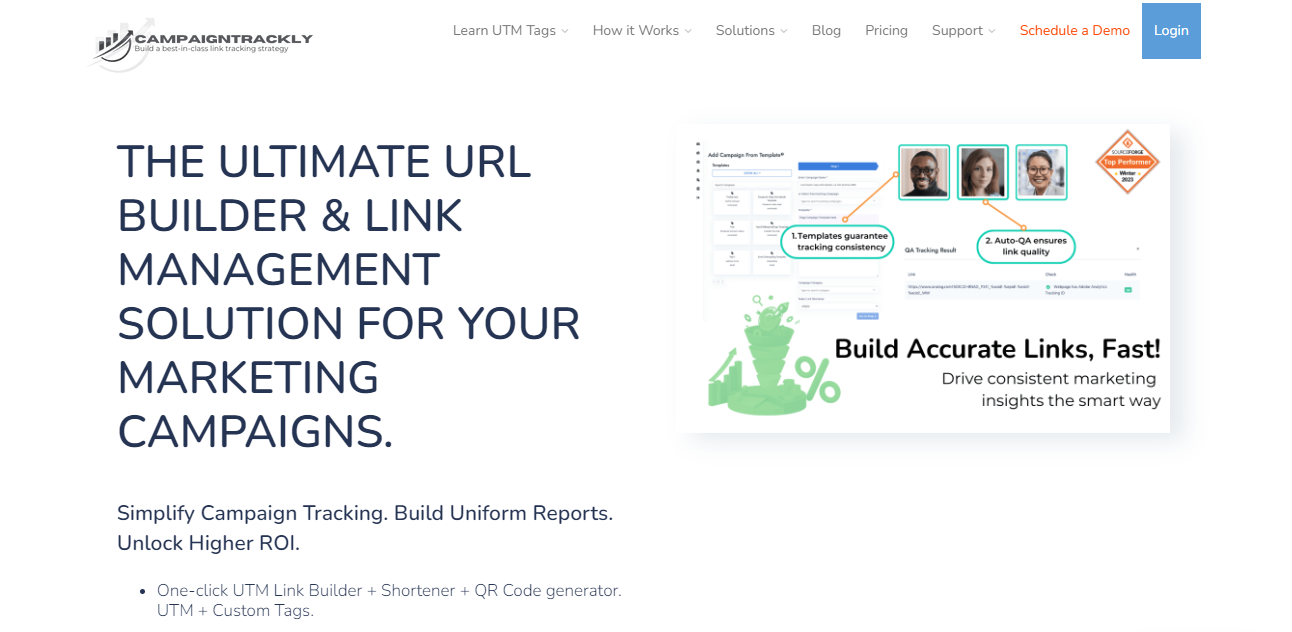 CampaignTrackly is an intuitive and user-friendly link management platform designed specifically for marketers. This URL builder platform empowers you to drive smarter and more accurate link tracking; no more IT codes or manual operations are required.
You get a centralized hub to manage all your URLs, link shorteners, users, tag libraries, and taxonomies. All you need to track your links and ensure accuracy is conveniently located in one central place.
You can effortlessly create and manage uniform UTM links up to 36 times faster than manual link manager tools. CampaignTrackly also offers standard Google Analytics, Adobe, and Custom tags, to simplify and enhance your tracking.
They also provide you with a crash course on UTM tags and building and Google Analytics 4 on their website. Its friendly reporting functions enable you to gain valuable insights into customer journeys and optimize your marketing budget spend.
Now let's explore the features of each platform-
Claravine vs CampaignTrackly: Features
To assess both platforms properly, you must know all about their features. Claravine is a much more comprehensive platform than CampaignTrackly, providing more than just link management, while CampaignTrackly is primarily built for UTM management.
Let us discuss their features in detail so you can evaluate them properly-
Claravine Features
Claravine provides inbuilt connectors for Google Analytics and Adobe Analytics. This makes data transfer and performance measurement easy and mess-free.
Bid farewell to inconsistent campaign tracking. Claravine validates and flags the data as entered, enabling you to identify and fix any issues early on.
Claravine's infrastructure can accommodate a few campaigns or hundreds of them. It provides a centralized platform to define error-free campaign tracking codes and parameters.
You can reduce character count by concealing campaign details with an ID unique to your business while attaching unlimited metadata which can be shared with your analytics or BI tools.
Claravine helps you get the underlying data right by ensuring completeness and enriching tracking with the necessary detail and data keys. This enables effective performance measurement and informed decision-making.
Claravine ensures that data flows properly into your execution and analytics platforms, allowing you to identify and rectify errors in real-time and at scale.
CampaignTrackly Features
CampaignTrackly simplifies the process of adding tags to your digital links. You get pre-saved tags, standard and custom tags, and tag templates. This helps you save time and ensures consistency in tag naming.
You can easily enforce standardized tag naming conventions by choosing lowercase or sentence-case formatting and using underscores or hyphens to ensure consistent tag formatting across your campaigns.
You can easily share your tagged links with one click on popular social media platforms such as Buffer, Twitter, LinkedIn, and Facebook. You save time and quickly distribute your campaign content this way.
The dynamic campaign dashboard by CampaignTrackly allows you to easily analyze the performance of your tagged campaigns based on various parameters such as date, number of clicks, and name.
You can also access individual reports that provide detailed insights into sources, bounce rates, goals, new visits, and more. Moreover, the platform integrates with Google Analytics for comprehensive reporting.
You can even build custom spreadsheets or connections to your systems or other tools that you are using that too at a fraction of the cost.
CampaignTrackly integrates with Google Analytics, allowing you to track campaigns across multiple sites in one dashboard. Integration with SFTP enables a secure and simple exchange of files and data.
It also offers a Chrome extension for easy and fast tagging without leaving your browser. Additionally, it integrates with Buffer, Facebook, LinkedIn, and Twitter to conveniently share tagged links on social media platforms.
The platform also integrates with popular services like SalesForce, HubSpot, Hootsuite, and Zapier to streamline your marketing processes.
Now that you know what these tools offer, you can make an educated decision according to your requirements. Now let's have a look at their pricing structure!
Claravine vs CampaignTrackly: Pricing
Claravine Pricing
Claravine is built to create a common data language across your teams and technology, and there are no limitations on the number of users. The pricing, however, is not transparent.
You have the flexibility to choose the right number of data model configurations that align with your specific needs and the requirements of your teams. Unfortunately, they don't have a free trial running as of July 2023.
Core Platform Features

Features for Customization

Basic tools to construct and evolve data standard frameworks over time.

A base set of dataset configurations aligned to your preliminary use case needs.

Intuitive UI for users to validate, create, and manage data.

Select outbound connections to enable analytics, measurement, reporting and insights.

Roles, permissions, groups, and folders for access management.

Knowledge Base and Product Resource Center.

Customer support portal.

Unlimited users.

Additional dataset configurations aligned to use case needs.

Additional inbound and outbound connections to facilitate upstream and downstream activities.

Approval request functionality.

Dedicated customer success manager.

Solution consulting expertise.

SSO, and more.
CampaignTrackly Pricing
CampaignTrackly, on the other hand, employs transparent user-based pricing. You must go with their Enterprise plan if you have more advanced needs. You also get a free trial.
Starter

Pro

Enterprise

Individual

$4.99/mo per user billed annually

1 Workspace

30-day Free Trial

Unlimited UTM & Custom Tags: The Complete Suite

Link Shortener: Ctrly.io

Short Link Track & Report

Short Link Password, Geo-targeting, Expire

Customize Short Link

Add Vanity Domain

Click & Add single & Multi-link Builder

Unlimited Tag Templates

Chrome/Edge Extensions

1-click Email Link Tagging

Links: 5,000/Year

Bitly & Rebandly Integrations

Bulk Import & Export

Automated Q&A Checks

Dynamic Tag Values

Email/Chat Support

Onboarding & Training

Playbook & Free Add-ons

1-10 Users

$18.99/mo per user billed annually

All Features in Individual plus:

2 More Workspaces with Advanced Access Control

Google Analytics Dashboard & Individual Campaign Reports

Unlimited Campaign Templates

Channel-focused Template Builders

Team Features: 2 Admins, Advanced User Permissions

Integrations: Yes

Links: Up to 15000/User/Year

SFTP, Google Sheet Integration

API

SSO (Extra)

2-step Verification: Optional

Tag from Excel (Extra)

For 10+ Users

Contact for Demo & Pricing

All Features in Individual And Pro Team plus:

Up to 10 Workspaces

Team & Individual Permissions: 6-level access control

Embedded integrations with upstream and downstream platforms

Links: Unlimited

SSO

2-step Verification

Track from Your Excel

Adobe CID or Google UTM tracking, or both

Top-tier setup, training, and ongoing support

Customizations to meet your workflows

Security Auditing and Certifications

PO & Invoicing

Custom Integrations & API Points
Claravine vs CampaignTrackly: Limitations
Nearing the end of this Claravine vs CampaignTrackly comparison, we would like to highlight a few limitations of the platforms users experienced so you know what you must be aware of before committing to either.
Claravine Limitations
Some Claravine users have reported occasional interface bugs, such as errors when copying and pasting regions or confusion with cell size changes.
These issues make the user experience less smooth and create inefficiencies when working with multiple rows or templates.
Claravine relies heavily on integrations with other analytics and marketing platforms for data collection and analysis. Disruptions or changes in these integrations could potentially impact the functionality and performance of the tool.
Claravine's interface requires initial learning, especially for users who are new to data governance processes or technical aspects. Adequate training and support are recommended to fully utilize the tool's potential.
Claravine's integration with Google Analytics is account-level rather than property-level (integration that enables data exchange, synchronization, and functionality between the individual property and the integrated system), which may restrict some users' analysis and reporting depth.
Claravine is a paid tool, and the pricing is not transparent. This might not be suitable for organizations with limited budgets. It's important to carefully evaluate the cost versus the benefits and consider the tool's ROI before committing to it.
CampaignTrackly Limitations
To fully understand and utilize the platform, you need to have comprehensive knowledge of UTM tags. Also, if you're unfamiliar with HTML and web coding, setting up the tracking codes and monitoring campaigns can be difficult.
Occasional lags have been experienced while using CampaignTrackly. While these might not be as severe, they still impact user experience.
CampaignTrackly's reports, if improved to be more visually appealing, will help with better understanding and more straightforward analytics.
As discussed above in the pricing section, advanced features like custom integrations, role-based access control (RBAC), and custom reports are available in their Enterprise plan only, which might be expensive for those on a budget.
CampaignTrackly provides native integration with several marketing platforms, but it may not be compatible with some third-party tools, which can impact your tracking if you need them.
The Claravine vs CampaignTrackly comparison comes to an end here.
We've covered all the aspects, and now you need to understand your business requirements to decide which one will work best for you, or wait because we have a game-changer for you! TerminusApp.
TerminusApp is an all-in-one UTM builder and link management platform that solves all your UTM creating and tracking issues with the simplest user interface. All your UTM needs are covered, from formatting to easy sharing to detailed analytics! Let's get into the details-
TerminusApp: A Game-Changing Alternative
TerminusApp is a one-stop solution for UTM-tagged URLs. TerminusApp provides a comprehensive solution for organizing, tracking, and exporting your URLs, helping you stay organized and in control of your campaigns.
You can say goodbye to messy spreadsheets and welcome a simplified approach to creating and managing UTMs; no need to rely on complex formulas. TerminusApp also helps you organize your UTMs with color-coded labels for easy identification and reporting.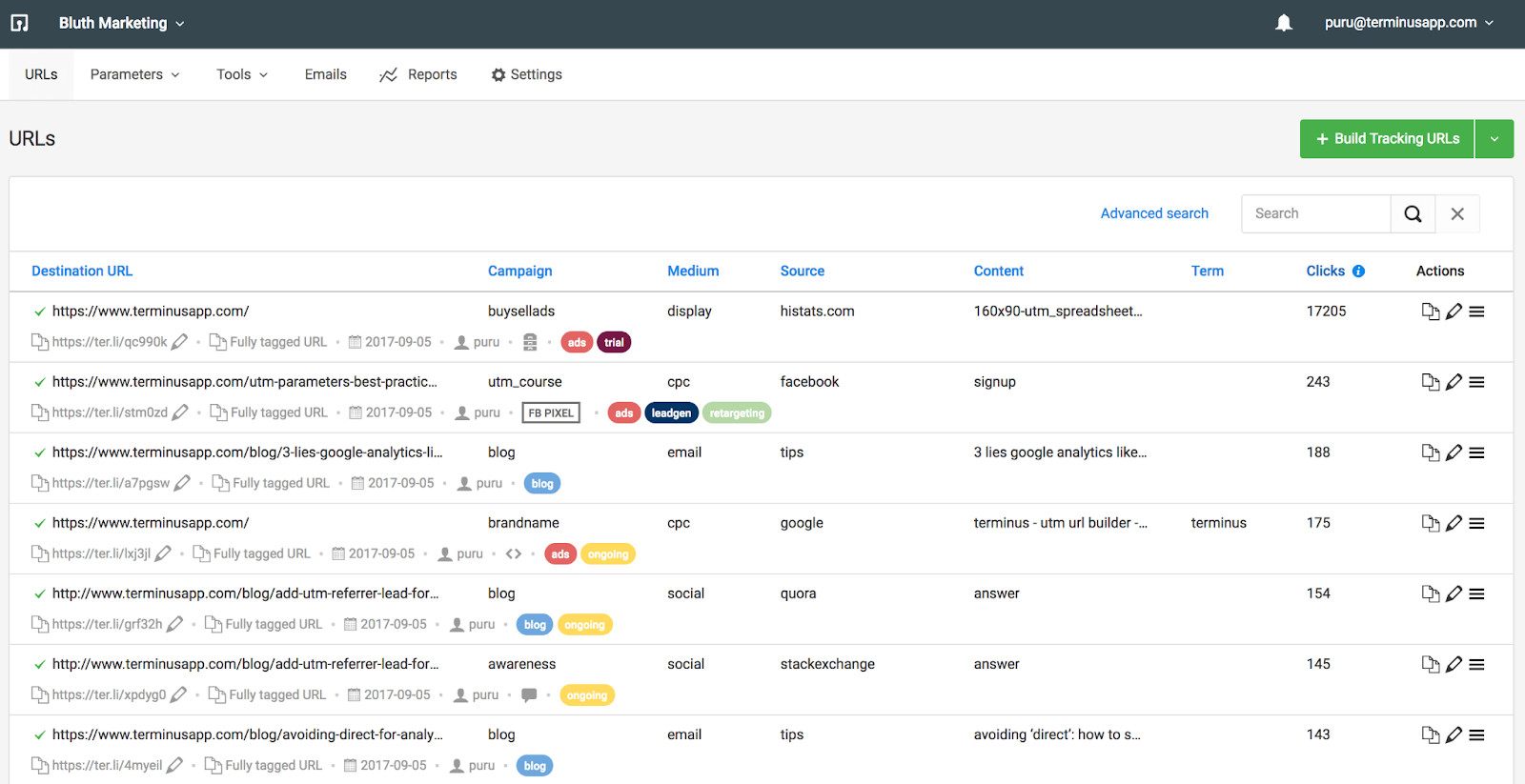 World's leading organizations like Microsoft, Accenture, and UNICEF utilize TerminusApp's UTM builder to manage their UTM-tracking URLs.
How is TerminusApp better?
In the Claravine vs CampaignTrackly limitations, we discussed common ones like integrations, lags, reports, and UI issues. Let's dig into how TerminusApp helps you overcome these limitations-
Enjoy a simple, user-friendly UI with TerminusApp. You can navigate through the platform without any confusion or clutter! Everything is clean and organized for you to stay in control.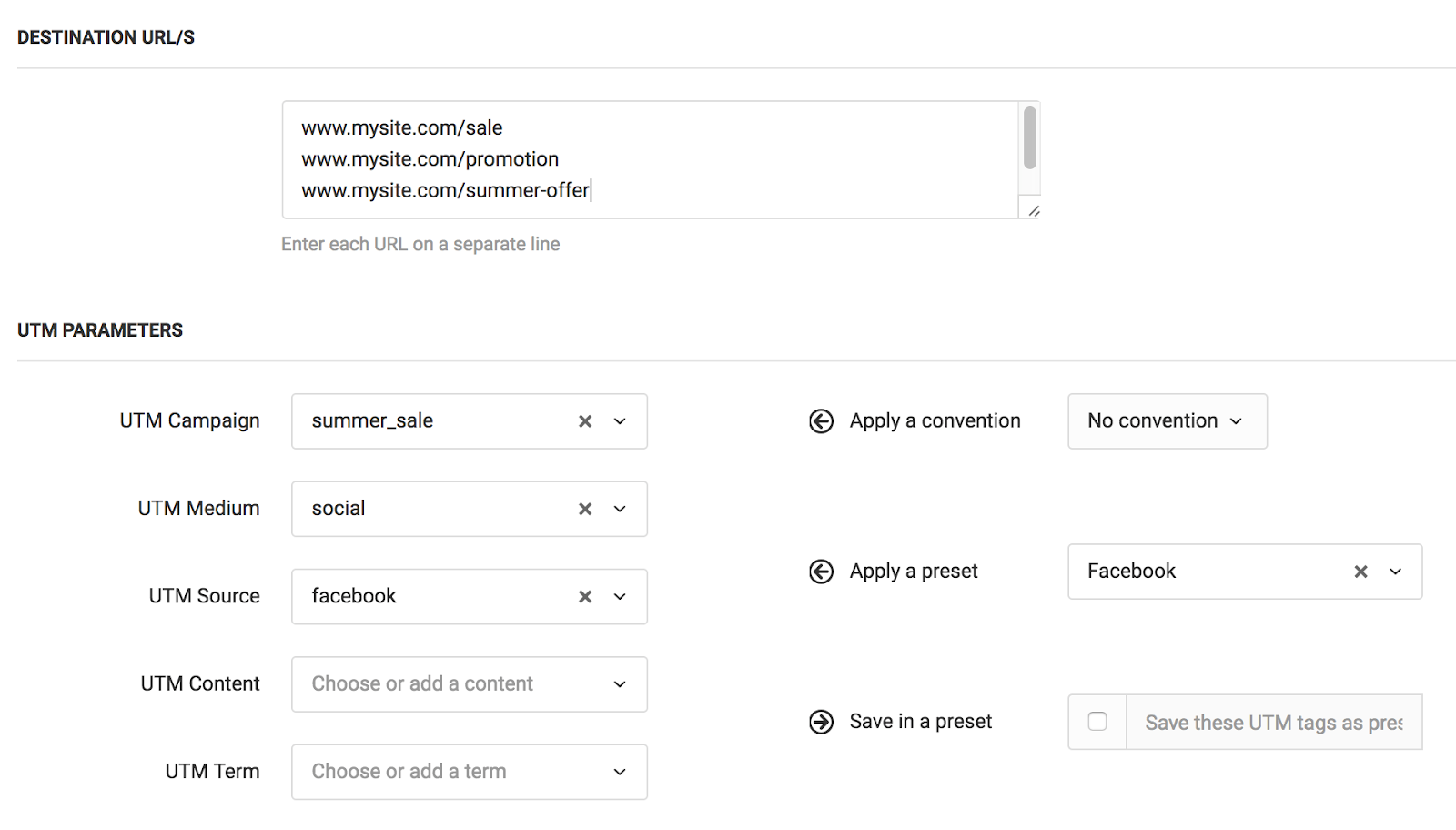 TerminusApp ensures you have all the information you need at your fingertips, presented in a way that is easy to understand and analyze.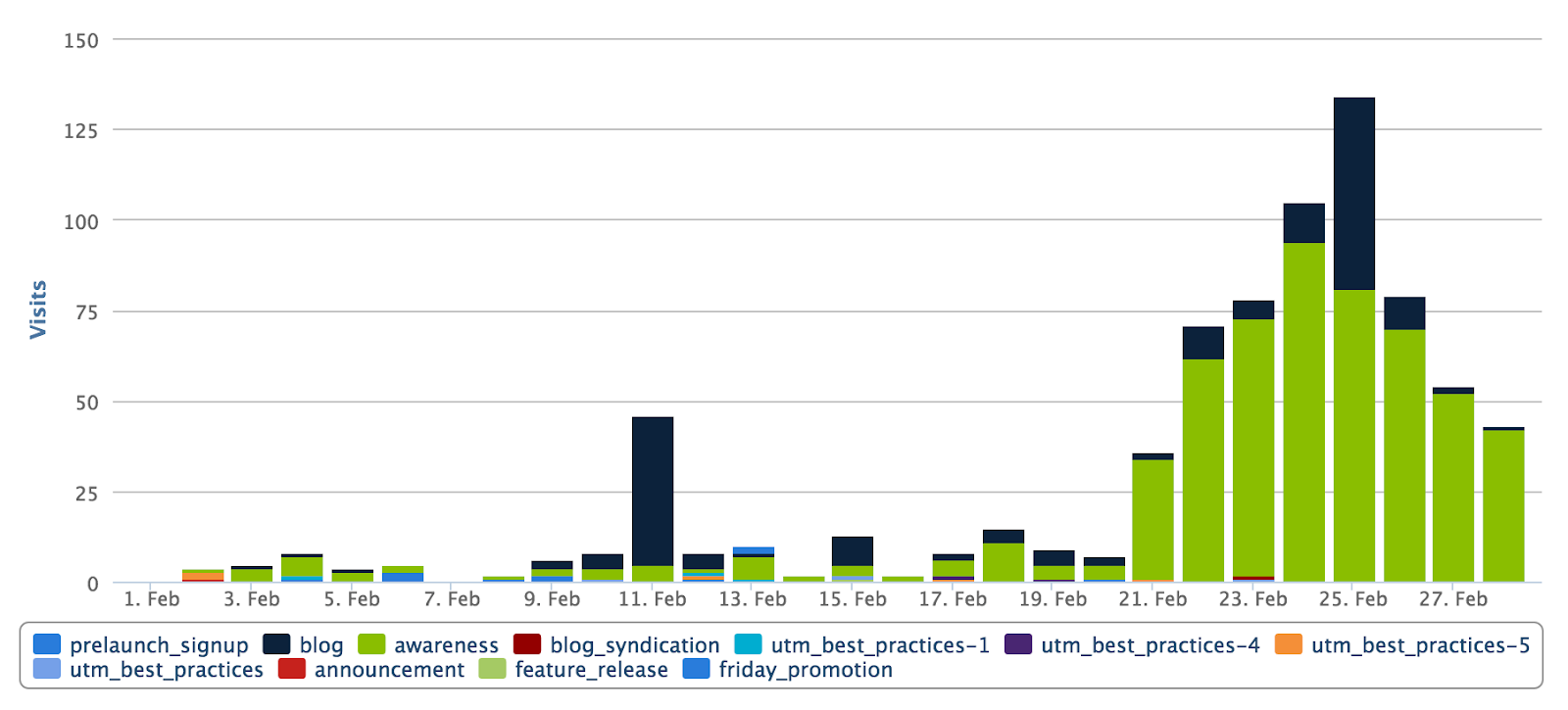 TerminusApp offers transparent, scalable pricing, allowing you to choose a plan that fits your budget and requirements; no surprises or hidden fees, just clear and straightforward pricing.
You can keep track of who created each URL and ensure that only authorized team members have access to make changes. This helps you maintain security and accountability.
TerminusApp is battle-tested to handle complex UTM and CID requirements effortlessly and can handle all your advanced/ custom/ bulk needs.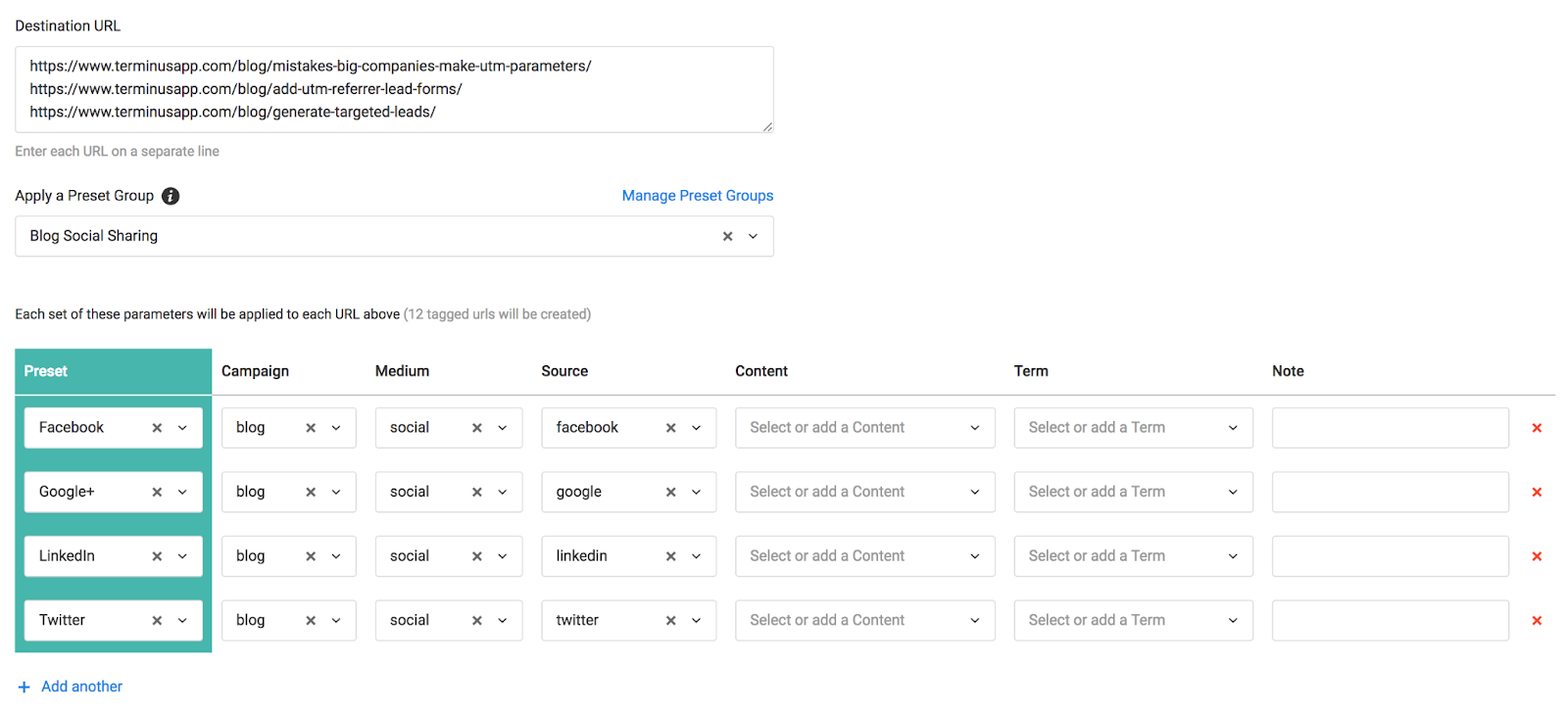 TerminusApp's built-in email builder allows you to easily add UTM tracking to your email campaigns without hassle. It works with most email providers.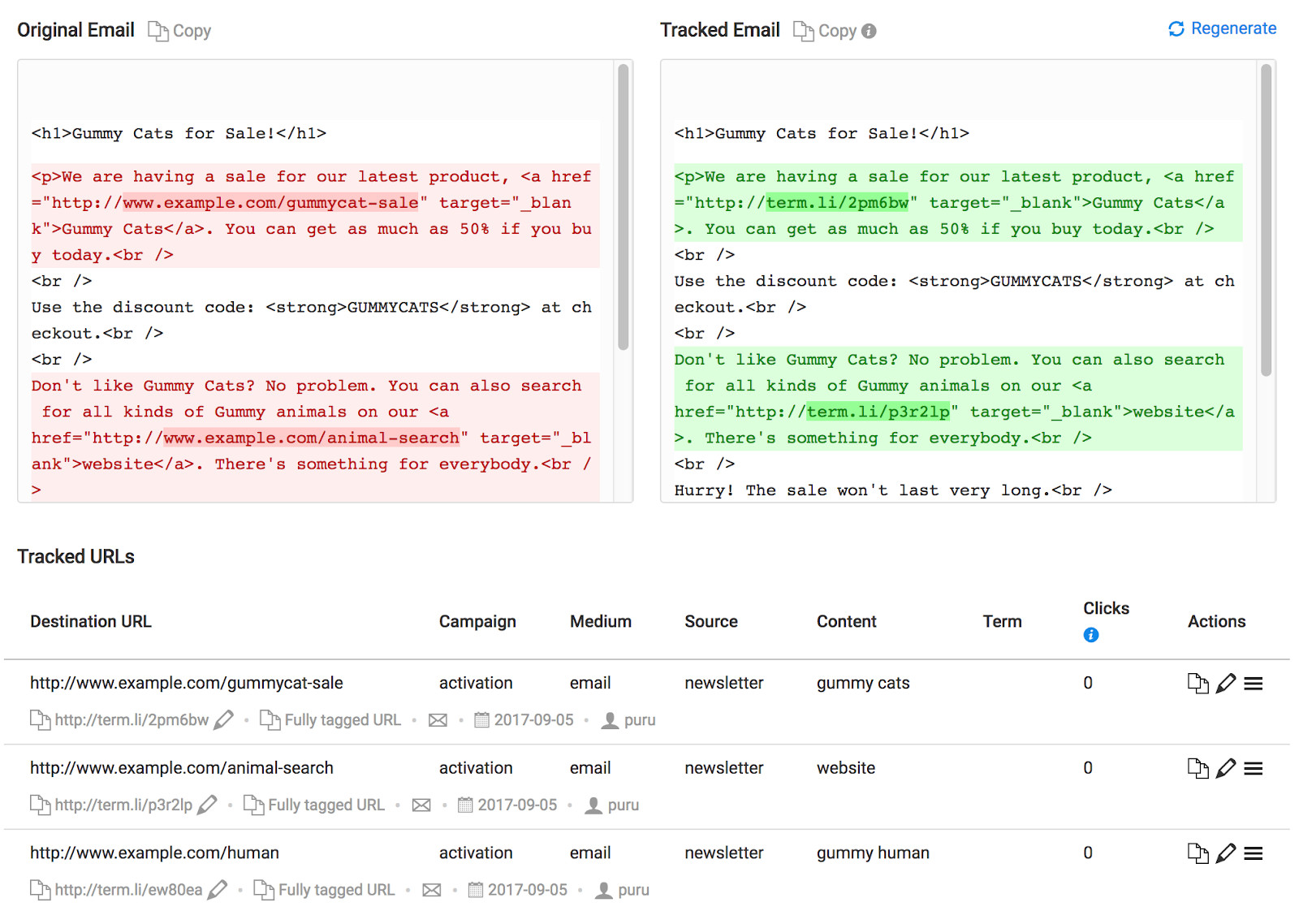 You don't need to worry about version control issues and errors with manual spreadsheet management. You get a centralized hub instead of a spreadsheet to track and manage your UTMs.

TerminusApp validates your URLs and UTM tags and checks if they are consistent and correctly formatted, saving you time and preventing errors.
These are just the highlights; there's a lot more! You can have a look at this demo video to understand how easy it is to work with TerminusApp.
TerminusApp Pricing
We offer four different plans structured to cater to your requirements. You get two months free if you choose to pay annually. You also get a 21-day free trial without any commitments that you can cancel anytime!
Professional

Business

Enterprise

Custom

$79/ month or

$66/ month (billed annually)

3 Users

5 Projects

2 Custom Domains

UTM Rules

Presets

Labels

Notes

Custom Parameters

Multi-tag UTM Builder

Auto-shortening

Click-reports

Fine-grained user permissions

Auditing tools

Chrome Extension

Custom domain SSL

URL Monitoring

Redirect codes/ Link retargeting

Bulk operations

$199/ month or

$166/ month (billed annually)

5 Users

10 Projects

3 Custom Domains

Everything in Professional, plus:

Bulk URL Cloning

QR Codes

Conventions

Grid Mode URL Builder

Email Builder

Auto-generated Tracking IDs

Adobe/GA Classifications

API Access

$499/ month or

$466/ month (billed annually)

15 Users

30 Projects

5 Custom Domains

Everything in Business, plus:

Single Sign-on

Invoice Billing

Signed Agreement

Get in touch

Users, Projects, Custom Domains- Custom

Everything in Enterprise.
Conclusion
We hope we did justice with this Claravine vs CampaignTrackly guide. As you weigh your options, you must consider a few questions like-
What are your needs?
What is your budget?
What is your/ your teams' technical expertise?
What may work for one may not work for another. Both tools offer valuable UTM tracking and link management solutions, catering to different needs and preferences. If you want to make a worry-free choice, go for TerminusApp.
It caters to all your UTM needs with minimal technical expertise within a budget. You cannot go wrong with TerminusApp. You get UTM building, advanced naming conventions, URL shortener, comprehensive reporting, Chrome Extension, and so much more!
Don't take our word for it; try it free for 21 days before deciding. TerminusApp takes care of all your links, so you can focus on optimizing your campaigns.