How do you know if the amount you spend on social media ads is providing the expected returns or not? For this, you should see the importance of UTM Tracking codes!
Once you know the importance of UTM Tracking codes, you can decode the traffic you have been getting from the current promotional campaign. It helps you to determine from where your site is getting traffic. Then you can measure ROI from any medium, platform or campaign.
Urchin Tracking Module (UTM) Codes are text snippets added to the URL's end. If the users click this URL link, then as a marketing professional, you can determine from where your site attracted traffic. Further, you must customize this link to match the URL's webpage to attribute that campaign's success.
The UTM Tracking code assists your analytical tool in tracking the source of the visitor. Marketing professionals depend on these codes to calculate the impact of their campaigns. These codes are extremely handy if you are struggling with marketing attribution.
So let's learn more about the importance of UTM tracking codes and how it helps make your marketing efforts effective like never before.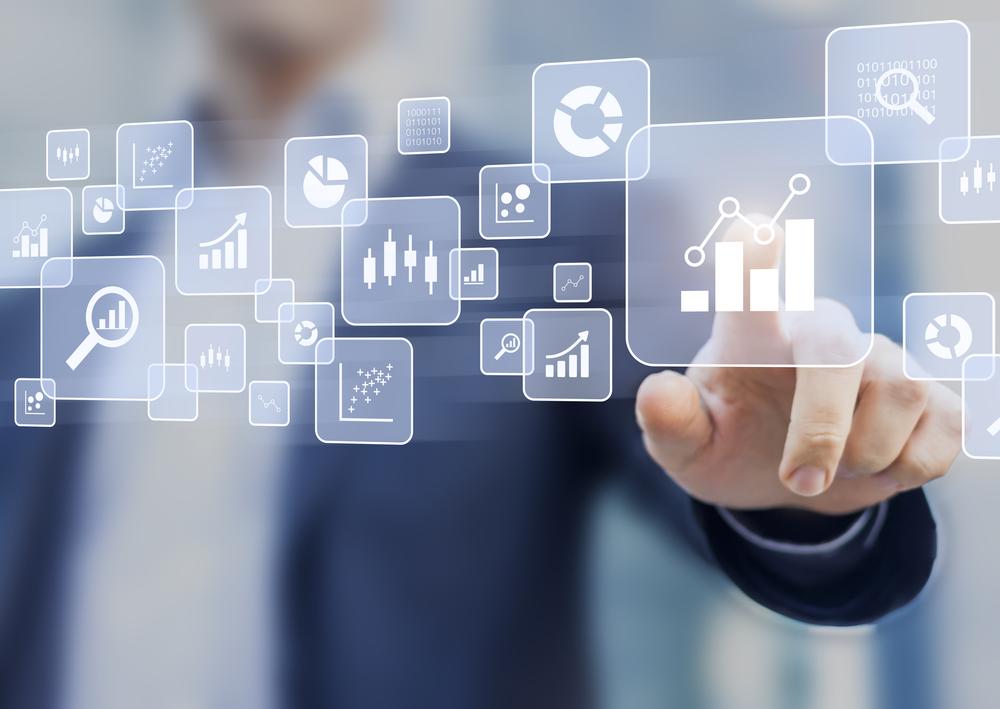 What are UTM Tracking Codes?
UTM tracking codes are snippets of text added to the URL's end to help track content performance and social media campaigns. They typically include five URL parameters for tracking: content, term, campaign, medium, and source.
Using UTM codes, businesses can better understand where website traffic is coming from and how effective their marketing campaigns are. UTM codes can be created and added to URLs using various tools and platforms.
They are commonly used in digital marketing to track the success of campaigns across different channels.
For example, publish a blog post and advertise it on your organization's social media channels with the help of links with UTM codes. You can keep track of the platform responsible for driving maximum traffic to the post.
Apart from tracking sources of page visitors, you can also keep a tab on sources of small and maximum numbers of visitors checking out the post.
When you follow up with dimensions through UTM, codes are visible in the analytics report to provide comprehensive insights regarding marketing performance. An example of UTM code is as follows:
"http://yourwebsite.com/your-post-title/?utm_source=google"
Here, the portion that starts after "?" is the UTM code. It can be complex & lengthy. It is responsible for tracking who sent traffic to the page. There are two components in UTM code:
UTM parameter: It begins with utm. We have five standard parameters to track. They are utm_term, utm_medium, utm_content, utm_campaign, and utm_source.
Tracking Variable: It is a unique variable that identifies dimensions that are being tracked. It can only have periods, numbers, hyphens, letters and a '+' sign as its component. The '=' sign precedes the variable.
These codes are important tools for marketing professionals since they assist in tracking the success of their content on the web. In addition, once you develop URLs through these codes, they provide passage for any site analytics strategy your organization relies on to determine how a user came to various pages you have been tracking.
UTM Tracking codes only apply to outbound marketing campaigns such as paid ads, email marketing or social media. You can't apply it to organic or direct traffic. However, it helps you to identify a particular ad or campaign providing the best results.
It is easy to set up UTM codes. With the help of Google URL Builder, you can set up UTM parameters. Once you fill in the required fields, your URL and UTM tracking codes will be generated.
With UTM, you can track important parameters for your company's digital marketing strategy. Apart from highlighting where you are getting traffic, you also know about particular content and campaigns customers click on.
How do UTM links assist marketers?
Out of the five UTM parameters we saw earlier, source, medium and campaign are the most widely used. So let's study their functionalities one by one.
Term: With this parameter, you can track a link's keyword in a blog post or paid keywords of an ad. It is useful while running paid search ads. It helps you to keep a tab on terms responsible for driving traffic to a particular page.
Medium: It tracks the kind of traffic that visitors might have originated from – be it cost per click, display, email, social, referral, banner ad or Facebook post etc. It is also used to differentiate formats, ad sets or audiences.
Content: It tracks various types of content that indicate the same URL and assists in tracking which link was clicked. It is mostly found in pay-per-click campaigns. You can track several types of content that point to the same URL from the same code, source or campaign.
Campaign: It tags all content from one campaign in analytics. You provide a particular campaign to your UTM code that allows you to group everything from that campaign via an analytics platform. It helps outline purposes and monitor how the campaign performs overall.
It is crucial to understand the importance of UTM tracking codes as they assist you in determining the following:
Where the traffic emerging from
As a marketing professional, you can determine the site traffic from where traffic originates. For example, search engines like Yahoo, Google, etc.; social media sites like Facebook and Instagram, etc.; paid posts like sponsored posts, paid ads, etc.
1.From which mainstream channel traffic is being derived
It would help to keep a tab on the source's general categorization. It assists you in regulating your social media investment in general. A few mediums you can rely on our email, organic search, and social media, among others.
2. Which term is being utilized to access the page
UTM links assist you in keeping a tab on terms responsible for driving traffic on a particular page. It helps you find keywords that drive maximum traffic and need maximum attention.
3. The kind of content visitors are clicking on
The content UTM parameter helps you determine which image, menu or sidebar link got the most clicks. Based on the information available, you can zero in on images or sidebar link structures which are not getting enough clicks.
As a marketer, you need to keep in mind the following practices to get the best out of UTM tracking codes:
Be sure your links and URLs are clean, rational, and understandable. To tag a link, you can create a standard to ensure consistency.
Maintain a sheet of all your UTM links so your team can know existing links.
To gain insights regarding how the button line looks, connect UTM tracking with your CRM.
Be particular with the URL UTM parameters so your tags specify what is being tracked and where.
Since UTM codes are case-sensitive, hence use all lower or uppercase.
The names should be short but descriptive (e.g., "UAE" versus "United Arab Emirates")
Why are UTM tracking codes important?
Beneficial for Marketing Efforts
With UTM parameters, you can monitor your conversion and traffic. In addition, it allows you to check the exact sources bringing visitors to your page. With this, you gain an understanding of the different ways in which visitors interact with your site content.
Provides the ability to track campaigns
With UTM codes, marketers come up with URLs for every online campaign. Then, they redirect that URL to any forwarding address that has been assigned, similar to the main domain. With this, you can track the URLs without creating a custom landing page for each.
Once you are clear about the values you want to monitor, you can use any URL builder tool, insert values per the required parameter, and generate a URL. The best part about these codes is that you can make changes in these codes whenever you like depending on the medium, month or other changes.
Helps to understand how effective your marketing strategy is!
Most marketers depend on UTM tracking codes to monitor traffic sources. It tracks how many people clicked the link provided by you. UTMs inform you about where your site got traffic, based on which you can derive what campaigns are bringing revenue.
Helps you to identify key promoters
The importance of UTM tracking codes also lies in the fact that they help provide satisfying services to audiences and attract a broader base. You can identify the main performers that boost your brand promotion campaign.
If you have to run marketing campaigns frequently, your company requires a UTM builder to include parameters to the website URLs. TerminusApp is a tool that allows you to track each link's performance to check where the traffic is coming from.
Best UTM Builder Tool – TerminusApp

TerminusApp is an all-in-one UTM builder and link management platform that can help businesses manage and tag links more effectively, track clicks and conversions in real time, and streamline their UTM tagging processes.
Why you must go with TerminusApp?
TerminusApp provides an easy-to-use interface and better administrative control over UTM taxonomy, making it accessible to both internal teams and agency partners.
It is also more cost-effective than some of its competitors.
By using TerminusApp, businesses can optimize their marketing efforts and boost their return on investment. It can help companies manage their UTM tracking URLs and enforce tagging rules, leading to more accurate and insightful reports in Google Analytics, Adobe, and other platforms
By streamlining the process of managing UTM tags, TerminusApp can save time and reduce the hassle of using spreadsheets and more.
Conclusion
If you rely on social media account-based ad tools to target visitors with content to get real-time sales insights, TerminusApp is the best bet!
TerminusApp is a powerful UTM builder and performance tracker tool that can help you streamline your UTM tracking and ensure consistent implementation of your UTM strategy across your organization.
With its user-friendly interface and robust features, TerminusApp is a great choice for businesses of all sizes looking to improve their UTM tracking and analysis. Using TerminusApp, you can save time, reduce errors, and gain valuable insights into your marketing campaigns.
With its features such as campaign management, conversion rate optimization, sales analytics, conversion tracking, etc. It provides easy and consistent tracking of your online campaigns.
So why wait? Sign up for TerminusApp today and take your UTM tracking to the next level!
Get started with Terminus
The quickest and easiest way to create UTM links in bulk while following your complex UTM strategy.
Sign Up Now