UTM parameters offer an indispensable solution to gain valuable insights into your campaigns if you want to understand user behavior on your website. Using them correctly can significantly improve your campaign tracking with UTM parameters.
They help you segment your traffic data, like email newsletters, paid ads, social media platforms, or any other source, which enables you to analyze what campaigns are performing effectively. However, inconsistent usage of UTM tags can do more damage than good.
You may end up with misleading or confusing data. To help with this, we're here today with seven UTM parameter do's and don'ts. We will discuss everything from the basics of UTM parameters to how to leverage them effectively.
We intend to save you time and effort by providing you with a clear understanding of UTM parameters so you can focus on optimizing your campaigns for good! Let's get started.
What are UTM Parameters?
UTM parameters are short snippets of code attached to the end of a URL separated by a '?.'
These easy-to-generate codes can track all the activities a user performs on your website and report that data back to you for analysis so you can determine what products/ services/ campaigns are driving traffic to your website.
Five standard parameters are primarily used to cover different aspects of your campaigns. These are-
Source- Helps track the source of your campaigns, like Facebook, Twitter, and email.
Medium- Helps track the medium through which a user reaches your website- like an affiliate link, QR code, etc.
Campaign- Helps determine what campaign brought the user to your website, like a clearance sale, off-season sale, etc.
Term- This helps track what keyword brought the user to your website- clothes, shoes, books, etc.
Content- Helps determine what click brought the user to your website, like a text link, banner ad, etc. Also widely used for A/B testing and helps determine what campaigns perform better.
Other than these, you can add any custom parameters you'd like. Like to target specific audience details, you could use the 'location' parameter to determine where your traffic is coming from, e.g., 'New York' or 'Korea.'
We suggest customizing the standard parameters as much as possible so your reports are clean and easily readable. Too many tags can mess up your reports.
How do they track campaigns?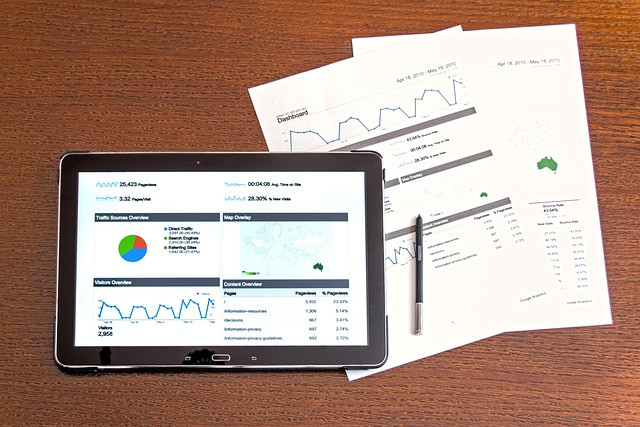 So whenever a visitor picks up/clicks a link you shared, UTM codes pick up the data and send it to your analytics platform, like Google Analytics or Adobe Analytics. This data can be used to understand your campaigns' online performance.
The best thing is you can customize them as you need. The more specific values you set, the more accurate data you will receive. For example-
If you want a broader analysis of your data, you can set your 'medium' value as 'affiliate.'
If you want specific details of what affiliate brought the traffic, you can tag the value as the influencer's name, 'ABC.'
That being said, these parameters do not perform a have-it-all function. With the increasing use of digital platforms more and more every day, URLs are being shared everywhere.
Say you copied a link from Instagram with UTM codes attached to it and you shared it on Facebook; the codes would still report the traffic source as Instagram, which is misleading.
A solution could be simply stripping the URL off UTM tags while sharing, but that would report the traffic as direct traffic, which is again inaccurate. But this doesn't mean they are always misleading; it really depends on how you use them.
They do a great job tracking campaigns so you can improve them accordingly and boost your ROI.
How to generate UTM parameters for Campaign tracking
You want to improve your campaign tracking with UTM parameters, but how do you generate these tagged URLs?
You can do it manually, which requires in-depth knowledge of UTM formatting and naming, or you can generate them using UTM generator tools, like the Campaign URL builder provided by Google or TerminusApp.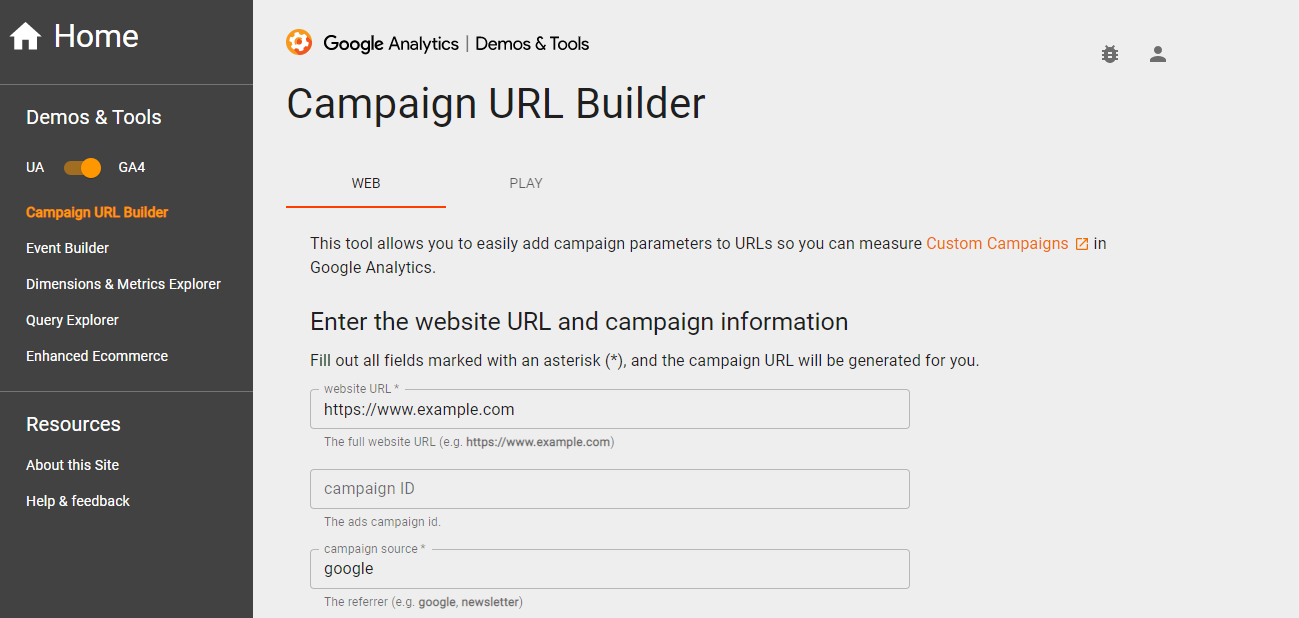 source
The benefit of using a reliable platform is that you can rest assured there won't be any mistagging or human errors. Ensure you use a trustworthy platform; read here for the limitations of using free UTM builders.
How do they improve campaign tracking?
You must be thinking, how can these parameters improve campaign tracking? Here's how-
1.You can improve your campaign tracking with UTM parameters as they help accurately attribute your source, medium, and campaigns. You can better analyze which channels drive the most traffic and conversions.
2.With the help of UTM parameters, you can easily sort all your content as required, facilitating clarity in your data. When your data is sorted systematically, it's easier to analyze.
3.If you're consistently running campaigns across different channels, you want to know which channels perform better.
UTM parameters provide a unified tracking mechanism and help you analyze all the campaigns. You can know whether social media, search ads, referrals, or anything else drives the most traffic to your website.
4.When you have clear data about your campaigns' performance, you can improve the underperforming ones (or remove them entirely).
You get to know what works and what doesn't, and you can optimize your campaigns accordingly to give your audience a more personalized experience.
5.UTM codes are invaluable for A/B testing. Users react differently to each post when browsing through visual platforms like Pinterest.
Using UTM tags, you can experiment with the format, colors, etc., and create different campaign versions to see which element performs better.
How can you utilize them correctly to avoid any confusing or misleading data? Let us talk about the dos and don'ts of UTM parameters.
Seven Do's of UTM Parameters to Improve Campaign Tracking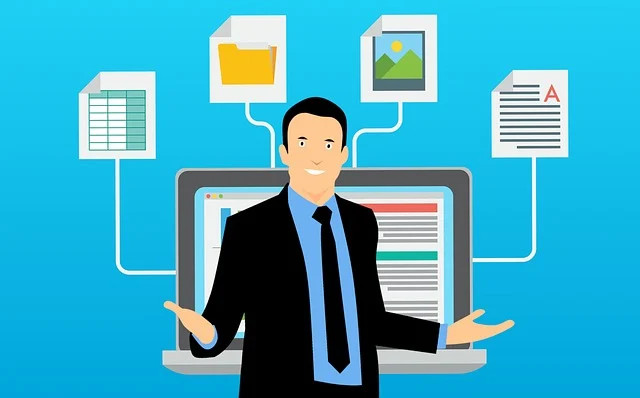 UTM tags help you gain insights the easiest way possible, but there's a catch. Here's a detailed to-do list if you aim to improve your campaign tracking with UTM parameters-
Do enforce a consistent naming convention
Enforcing a consistent naming convention for all your UTM tags helps maintain clarity in your campaign tracking.
Following a standard naming format, such as separating words with "_" for spaces, using lowercase consistently, etc., you can ensure your data remains organized and easily understandable.
Do keep track of your UTM links
Keeping track of your tagged URLs in a spreadsheet or any platform is important. This will make sure your team is on the same page.
Multiple free spreadsheets are available, or you can create your own via Google Sheets or Excel. Know more about UTM builder spreadsheets here.
Do keep an audit trail record
Keeping an audit trail record helps you determine exactly when, where, and who made updates to your tags. You can log details like the date, the reason for the change, and who made the changes to maintain accountability.
This will also provide you with a historical reference for analysis and troubleshooting.
Do use custom parameters
Custom parameters allow you to capture unique data points. If you prefer to have specific insights into your campaigns, consider using custom parameters.
You can customize the values assigned to parameters or define new dimensions entirely.
Do use a UTM link builder
UTM builder platforms are easily accessible these days, and most are free of cost. Consider using them for building UTM tags, as they adhere to the formatting rules and significantly reduce the probability of errors.
They provide a user-friendly interface and can help you save time and ensure consistency.
Do test your links
Please test your tagged URLs before launching any campaign to fix any errors as early as possible. Enter your URL into a browser and check if the parameters are retained so you know your tracking is working as intended.
Moreover, you may use the Google Analytics Real-Time Traffic Sources report to check if the UTM parameters are correctly captured.
Do have a defined company-wide workflow for building UTM links
Defining specific guidelines, naming conventions, access permissions, and approval processes helps you simplify and standardize your organization's UTM tagging process.
You can ensure consistency and accuracy without having to put in a lot of time and effort.
Now you know how to improve your campaign tracking with UTM parameters, but what about what not to do?
Seven Don'ts of UTM Parameters to Improve Campaign Tracking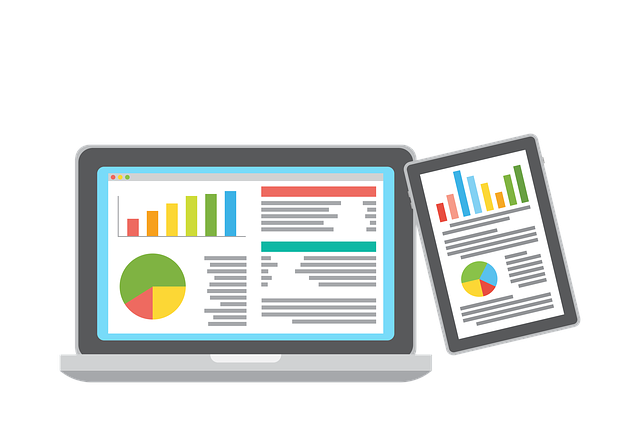 There's always room for error; the best we can do is avoid that as much as possible. Here we will discuss seven not-to-do pointers while tracking campaigns using UTM codes-
Don't use UTM Parameters for internal links
Once people reach your website, what is the use of UTM tags? Using these parameters for internal links will overwrite the original referral source and lead to inaccurate data in your reports.
Don't use UTMs on natural referrers
Natural referrers are popular search engines or well-known social-media websites. They already provide valuable data in Google Analytics without any UTM tags.
Tagging these referrers can create redundancy and duplicity in your data, making it harder for you to analyze.
Don't confuse utm_source and utm_medium parameters
Understanding the difference between the parameter 'source' and 'medium.'
Source represents the exact source of your traffic, like a website or a platform.
Medium represents the marketing medium or channel from where the traffic was generated, such as email, social media, or display ads.
To accurately categorize your data, use them correctly.
Don't use 'cpc' for social media campaigns
Avoid assigning 'cpc' to the medium parameter for social media campaigns. 'Cpc' refers to paid search or pay-per-click advertising, not social media. You can use paid social or social instead.
This provides accurate data to your analytics tool and ensures that your social media campaigns are correctly categorized.
Don't mix uppercase and lowercase
UTM parameters are case-sensitive. For example, utm_source= Email and utm_source= email will be treated differently in your analytics platforms. So make sure you tag the parameters correctly.
A good rule of thumb is enforcing lowercase to all your values to avoid confusion.
Don't use too many UTM tags
Nobody wants confusing and messy reports. Avoid using too many parameters whenever you can. There are a couple of reasons for this-
Having too many UTM tags can make your URLs long and unmanageable.
They can make your reports confusing and messy.
They are hard to remember; hence only a few people will remember them and visit your website.
Stick to the standard parameters and customize them as per your needs.
Don't ignore the important parameters
Don't ignore the necessary parameters. Source, medium, and campaign are important (in descending order). You need a traffic source to track the medium and a medium to track the campaign.
Neglecting any of these will lead to incomplete data, affecting your ability to track your campaigns effectively.
We know it can get a little overwhelming for beginners to generate and utilize UTM codes. So what to do to improve your campaign tracking with UTM parameters? Consider utilizing TerminusApp.
TerminusApp is a UTM builder and link management platform designed to cater to your UTM requirements without any complexities and confusion. Its simple UI and intuitive platform help you easily generate, track, and manage your tagged URLs. Let's see how-
TerminusApp: The All-in-one UTM Builder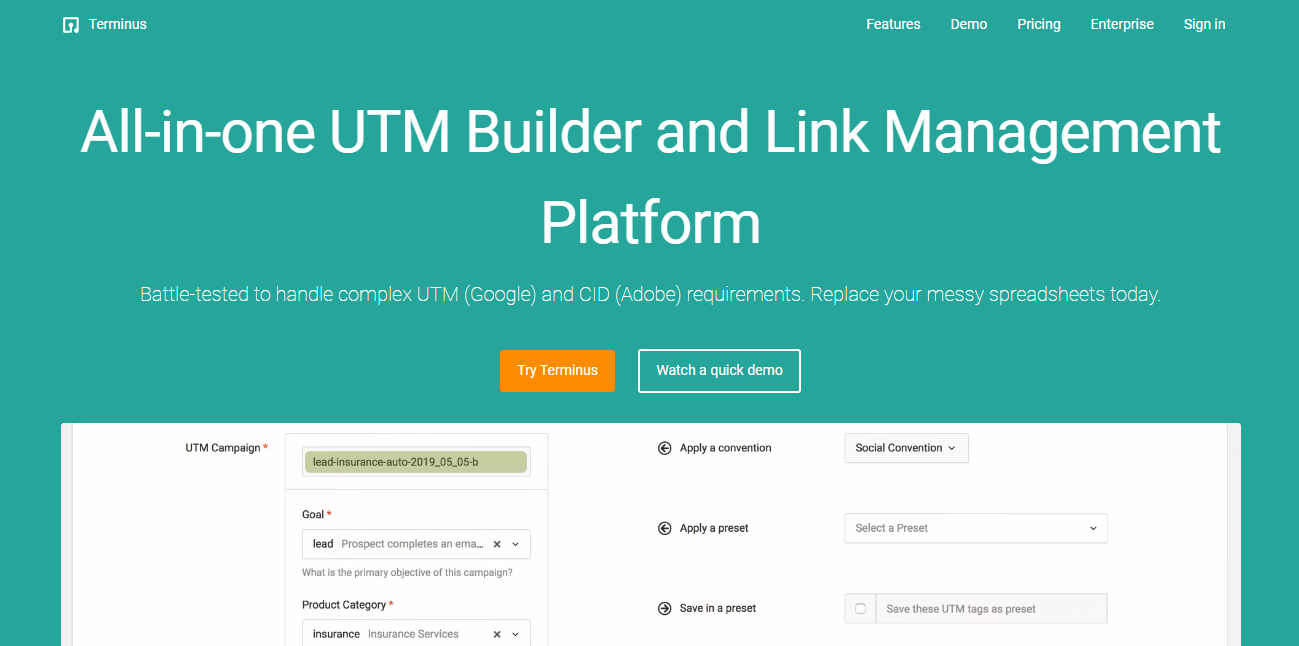 TerminusApp is your one-stop solution for all your UTM requirements. You can easily generate, share, track, and manage your URLs within a centralized platform.
TerminusApp has a user-friendly interface that is easily accessible by all and can significantly help you improve your campaign tracking with UTM parameters. You can access numerous features, like UTM building and advanced naming conventions.
TerminusApp is battle-tested to handle complex UTM and CID requirements. You also don't need to manage any spreadsheets yourself; TerminusApp handles all your tagged URLs. Let's discuss its features in detail-
TerminusApp Features
TerminusApp might just be the UTM solution you've been looking for; here's why-
UTM builder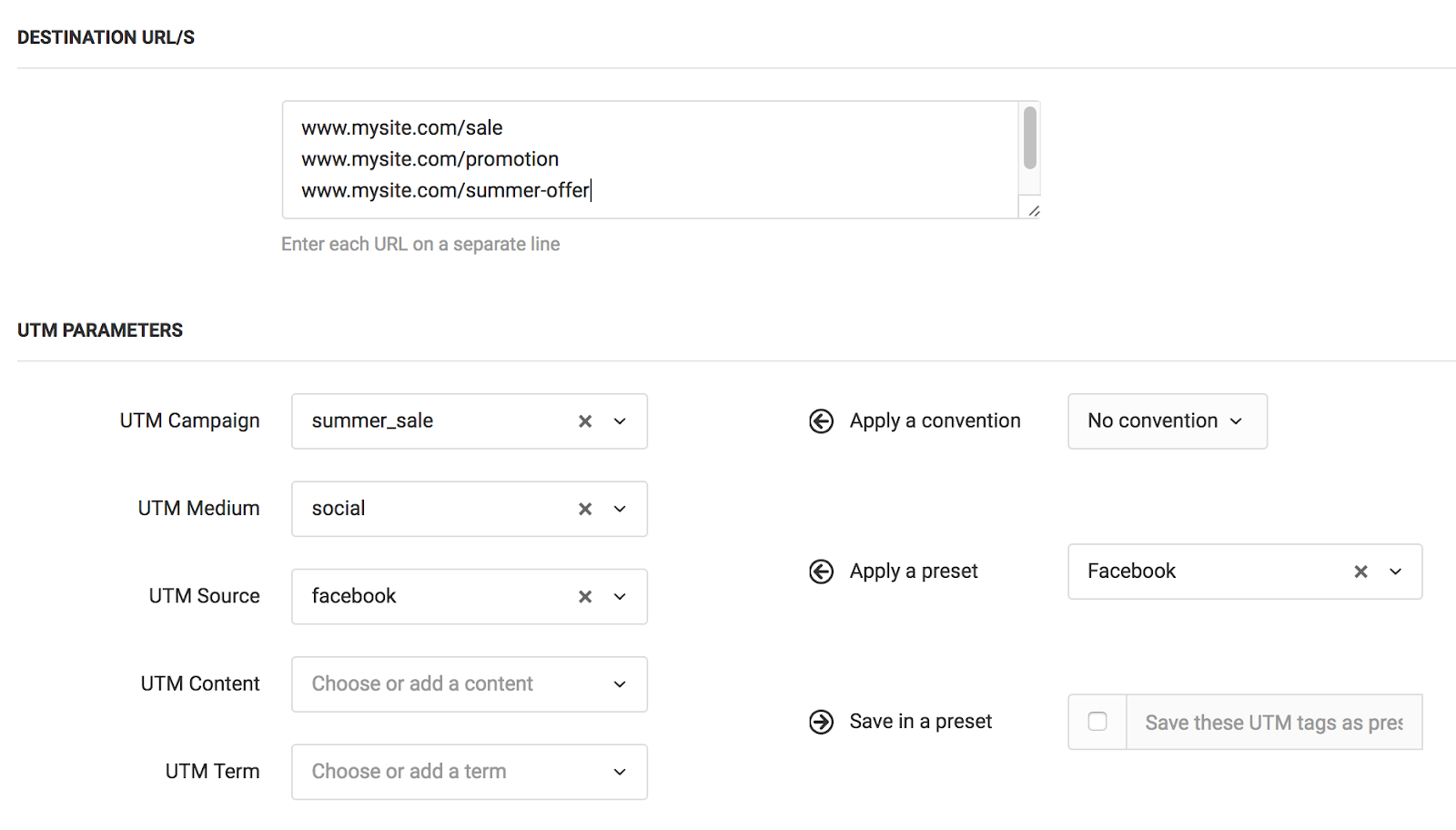 TerminusApp provides an advanced UTM builder that can auto-format your parameters to ensure they're error-free. You can separate your words using special characters instead of spaces like '_' or '+.'
You can also enforce lowercase to all your parameter values which will help you avoid the mis-tagging and generate accurate data.
You get suggestions while typing, which significantly reduces typing errors. It also lets you multi-tag your URLs, adding the destination URLs and tagging different parameters with required values.
You can save these values in a preset if you use them often. All your URLs are validated and monitored for accuracy before they go live, so you can share them without any worries.
Advanced naming conventions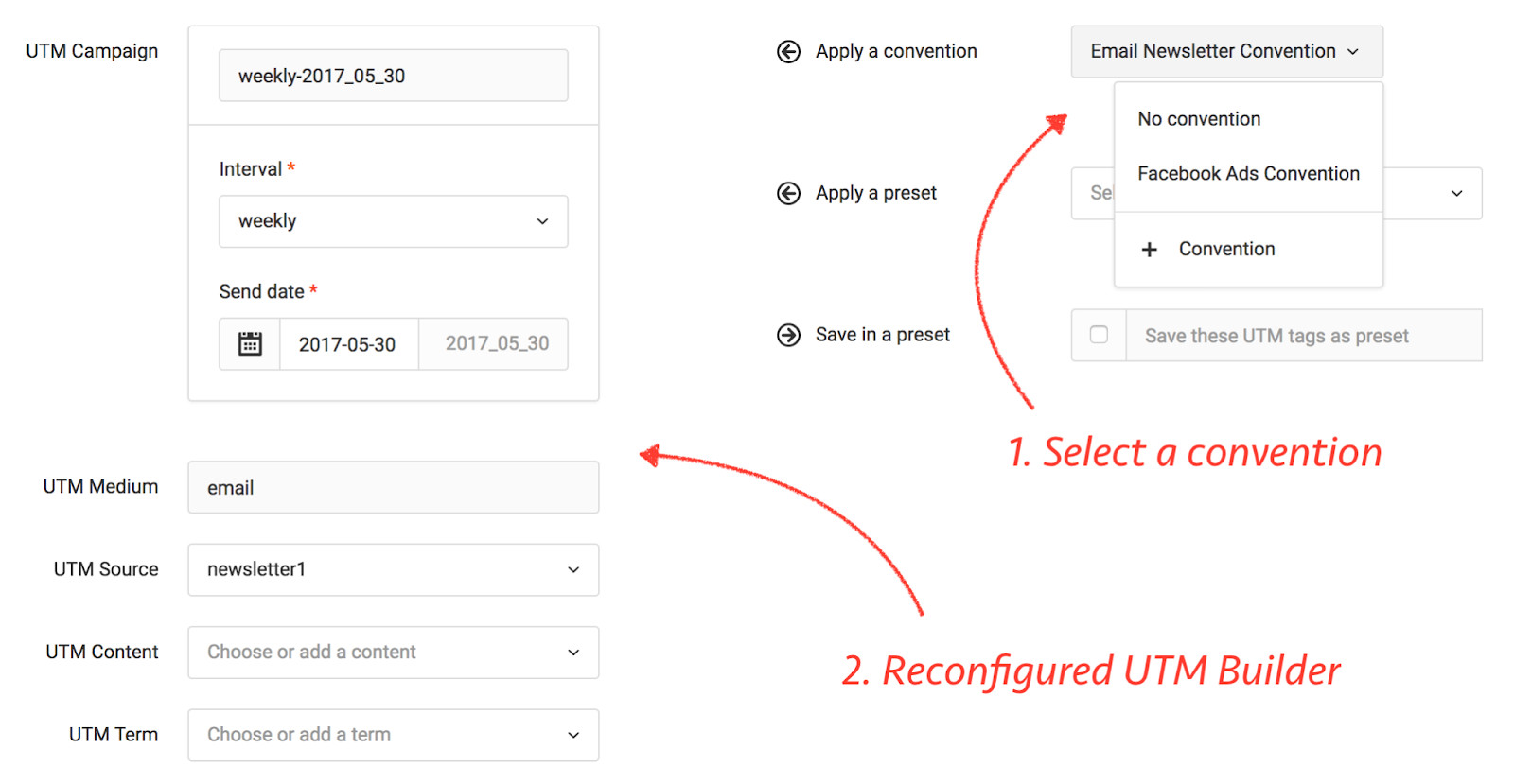 TerminusApp is a one-of-a-kind UTM builder that adapts to your conventions. You need to select a convention, and it will intuitively reconfigure itself and only accept values in your specified format.
You can define as many conventions as you need specific to different channels, products, or anything else.
Custom parameters
With TerminusApp, you're not limited to standard parameters. To enhance your tracking, you can define any number of custom parameters. It also allows you to create custom parameters with auto-generated unique values per URL.
URL shortening
TerminusApp automatically shortens your URLs so you can easily share them anywhere. You can also build branded short URLs and enable HTTPS for the security and privacy of your customers.
You also have the option to change the final URL without changing the short one.
Easy URL management and sharing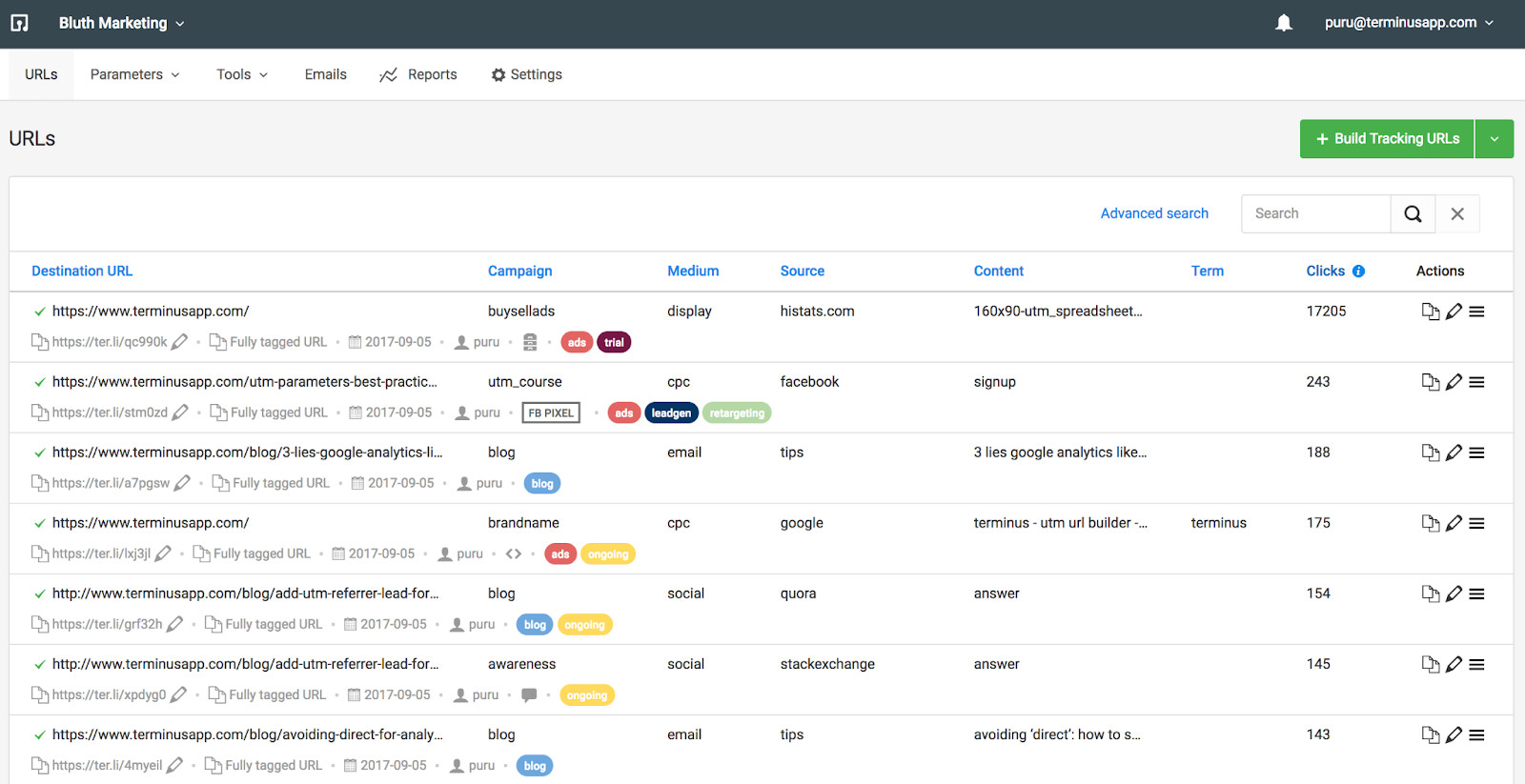 How easy would it be if you could just have color-coded labeling for your campaigns to distinguish them easily? TerminusApp does exactly that. You will never feel confused looking/ searching for a campaign URL because they're so well organized.
You can copy them with one click and share them anywhere you want. A search option is also available to search for any specific URL easily.
Detailed analytics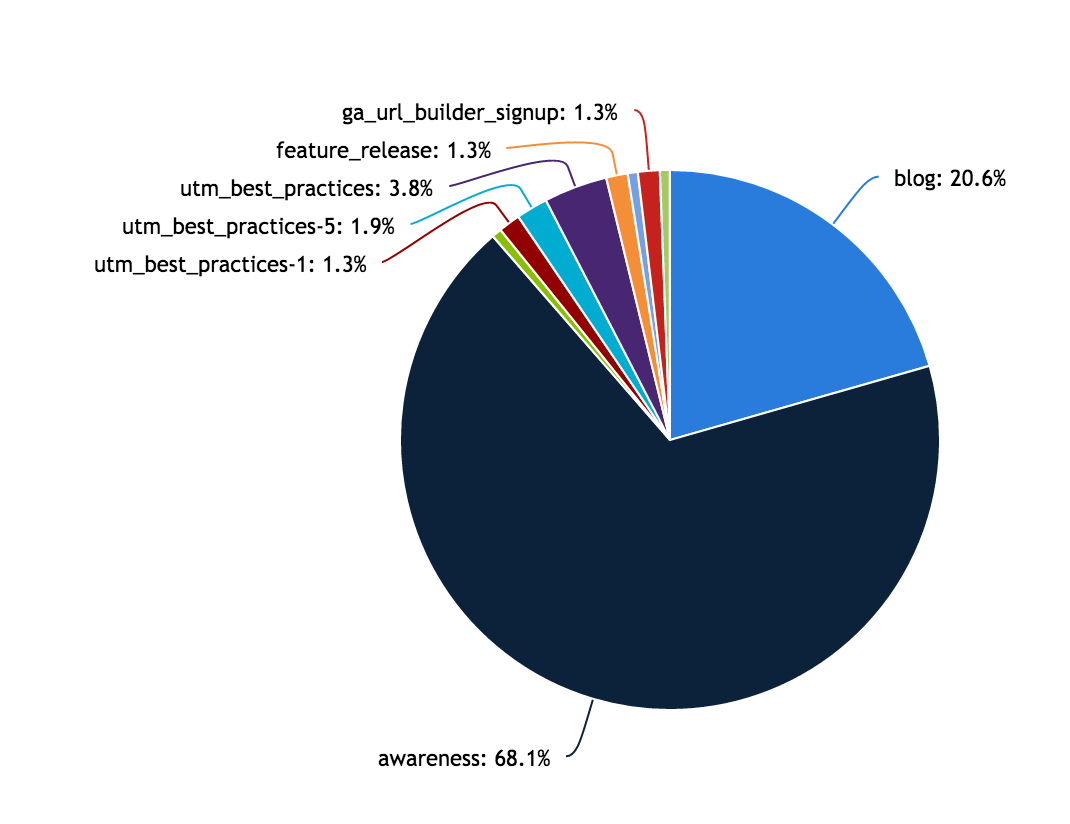 TerminusApp provides a detailed analysis of your campaigns with time-based, distribution, and drill-down reports. You can also export your reports in CSV format for further analysis.
In addition, you get a Chrome Extension which can help you build URLs on any website. World's leading companies like Microsoft, Accenture, and Canon use TerminusApp daily to manage UTM tracking URLs.
TerminusApp Pricing
We offer four plans curated carefully, keeping your requirements in mind. However, if you need a customized plan, please connect with us!
You can choose to pay annually and get two months free. You also get a 21-day free trial so you can experience TerminusApp risk-free.
Professional

Business

Enterprise

Custom

$79/ month or

$66/ month (billed annually)

3 Users

5 Projects

2 Custom Domains

UTM Rules

Presets

Labels

Notes

Custom Parameters

Multi-tag UTM Builder

Auto-shortening

Click-reports

Fine-grained user permissions

Auditing tools

Chrome Extension

Custom domain SSL

URL Monitoring

Redirect codes/ Link retargeting

Bulk operations

$199/ month or

$166/ month (billed annually)

5 Users

10 Projects

3 Custom Domains

Everything in Professional, plus:

Bulk URL Cloning

QR Codes

Conventions

Grid Mode URL Builder

Email Builder

Auto-generated Tracking IDs

Adobe/GA Classifications

API Access

$499/ month or

$466/ month (billed annually)

15 Users

30 Projects

5 Custom Domains

Everything in Business, plus:

Single Sign-on

Invoice Billing

Signed Agreement

Get in touch

Users, Projects, Custom Domains- Custom

Everything in Enterprise.
Conclusion
UTM parameters provide valuable insights into behavioral data that can help boost sales and ROI. But to improve your campaign tracking with UTM parameters, you must use them correctly.
We have discussed seven do's and don'ts to improve your campaign tracking using UTM tags. Moreover, You can leverage TerminusApp's robust UTM features to help you start with your campaign tracking.
TerminusApp does the job for you, so you can focus on more important things, like improving your strategies to increase conversions. You can retarget users to your website, build custom branded URLs, share scannable QR codes, 301 (permanent) redirect users, and more.
You don't need to take our word for it; watch this demo video to know more, and try it for free to experience it firsthand.