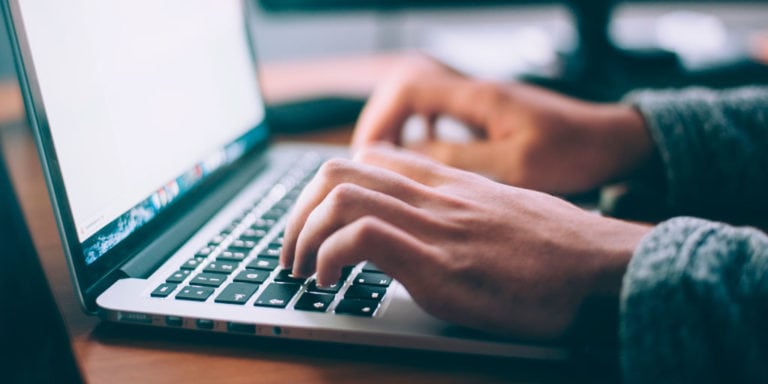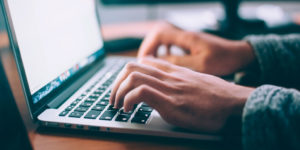 If you're like most businesses or agencies, you want more people to respond to your campaigns and turn into customers. Before you dump a bunch of money into some new marketing tactic, you have to ensure that your business has a carefully defined marketing funnel.

A marketing funnel is a visual representation of how prospects and customers interact with your business. It describes the customer's' journey from the moment they become aware of your organization until they make a purchase.
[Tweet "A marketing funnel is a visual representation of how customers interact with your business."]
Liz Willitis at Aweber explains this concept well: "A funnel is used to represent the buyer journey, because a prospect either descends into the next stage of the funnel when their interest increases or they exit the funnel when they lose interest. A certain number of prospects enter the funnel, fewer end up purchasing and even fewer absolutely love your product (that's why the funnel is wider at the top).
Free download: Strategies to Bring More Traffic Into Your Marketing Funnel.
A marketing funnel has three parts:
1. Awareness
The awareness stage is the beginning or top of your funnel. Prospective customers are just becoming aware of their own problem. They are doing research for solutions, but they aren't ready to pay someone to solve it for them. At this point, strong sales copy isn't appropriate.
Your job is to attract people who are looking for solutions. You want them to become aware of your business on some level, usually through your website (or a client's website, if you're setting it up for someone else).
Often attraction is achieved by creating content that addresses their problems. You might write blog posts or create videos around popularly searched terms. You might create a white paper and spread it to other people in your industry. You could post to social media websites, as well.
Any content or messaging you create should be tailored to your customer. Start by developing robust buyer personas that accurately describe your ideal customers, then create content (in terms of substance and format) that appeals to them.
2. Consideration
Here, the prospect is thoroughly aware of his own problem and the type of solution he needs, but he hasn't chosen a provider yet. This is the point in your funnel where you talk about yourself and why your product or service is better than your competitor's.
It's smart to position your funnel so prospects sign up for your email list. This is an excellent way to maintain contact and push the prospect through the consideration stage.
People need a reason to give out their email address, however, so you should give away something in exchange. There are lots of ways to do this, but here are the two most popular options:
Give away free content. This could be an eBook, whitepaper, email course, or a promise to email links to your publicly available content. (OptinMonster has some good examples.) This should be more valuable than your regular content, so it's important to figure out what your audience wants before you create something.
Give a discount or freebie. This could be a coupon, a free gift, free trial, discounted service, etc. Again, figure out what your customers find valuable. If you (or your client) sells a $200 luxury pillow, a $3 discount isn't going to encourage anyone.
3. Decision
The decision stage is the final part of your funnel. This is where the prospect decides that your product or solution is the best fit for their problem.
Your job in this part of the funnel is to make the transaction as smooth as possible. You should have an easy payment system, a pleasant buying experience, and a helpful salesperson (if your product/service requires a hands-on approach).
Once the purchase is made, your work isn't over. You should consider anyone who has made a purchase with your organization as a lead to make another purchase. Drop their email address into your email marketing sequences so you can send them further content and promotions, and solicit them for referrals or recommendations for new customers.
Breaking down the funnel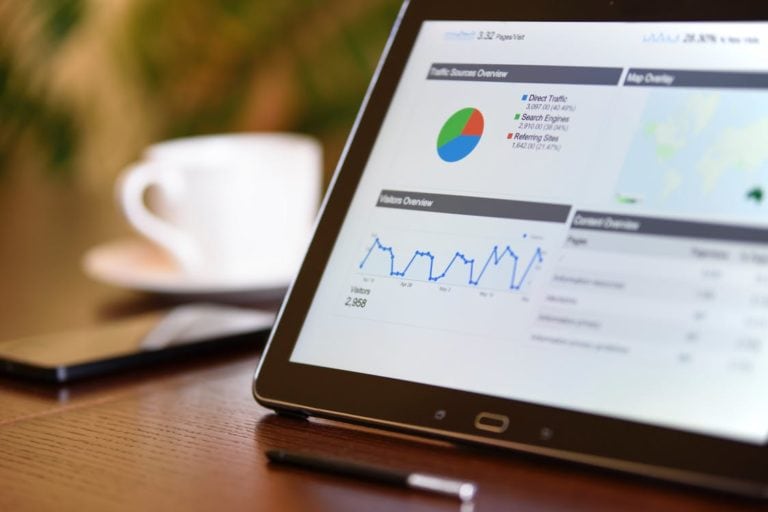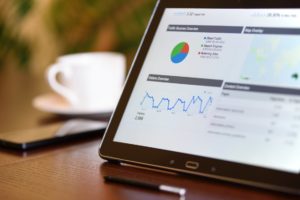 That explanation of a funnel might be a little abstract, so let's use an example for clarity.
Puppy Love is an online store that sells dog accessories, toys, beds, and dog food. Their products are premium, meaning they aren't cheap, so the business targets a higher-income demographic. Their website has the usual pages: home, about us, privacy policy, etc. They also have a dozen category pages (lists of products) and more than a hundred product pages.
Naturally, Puppy Love wants customers to find their way to product pages and then work through the checkout process. Once the visitor reaches a product page, their journey looks like this:
Product page (click "buy now") > Shopping cart page (click "checkout") > Payment page (enter payment and shipping information) > Thank you page.
But that's actually the easy part. Once a prospect clicks the "buy now" button, they have already reached the decision stage. They are likely to follow through with the rest of the process. (If you feel your prospects are abandoning the process after clicking "buy," look into a cart abandonment tool.)
The tricky part is getting them to the website at all and helping them make their decision.
Puppy Love decides that in order to attract buyers of premium dog accessories, they'll use two tactics:
A heavy social media presence with lots of pictures of cute dogs, quotes by dog owners, and care and safety tips.
Content created for high-income people who have time to dote on their pets, such as articles about choosing the right doggy daycare and reviews of pet food brands.
Both types of content (social media and articles) are used to attract potential customers. The articles are found by way of Google searches or passed around between friends. Prospects also find the highly-sharable social media content and follow links to the website. This is the awareness component of the funnel.
Once on the website, visitors are herded to the product and category pages. On these pages, the prospect examines the information provided to decide if they'll buy the product. This is the consideration stage. Puppy Love smartly includes social proof, such as a share counter for the page ("This product was shared by 734 people"), reviews from previous buyers, and a table that compares their product to popular competitors.
When the potential customer finally hits the "buy now" button, they've made their decision and the rest is just a formality. That said, some people will fail to follow your checkout process. Cart abandonment isn't unusual, but you can take steps to prevent it.
Now, if you don't own an ecommerce store, your funnel will be slightly different, but the structure is always the same. You need to define the order you want customers to follow (page by page) and create a system for each page to move the visitor to the next one.
Furthermore, it's important to remove anything that distracts users from taking the next desired step. On each page, decide where you want the visitor to go next and make that path obvious.
Optimizing your funnel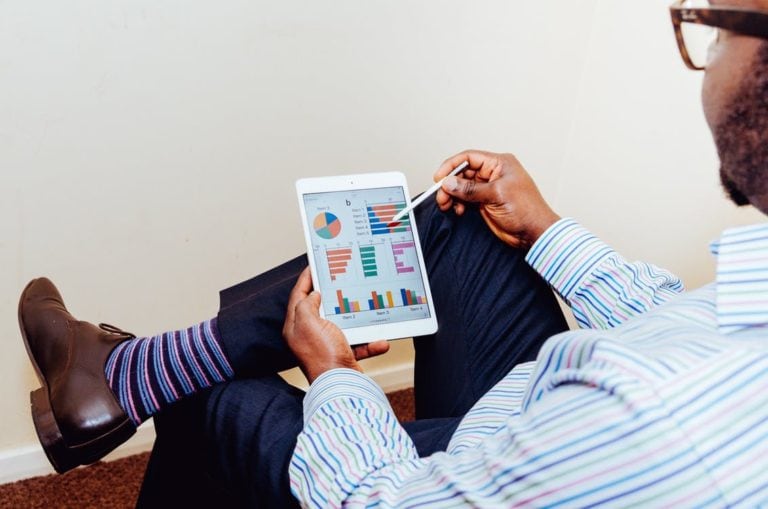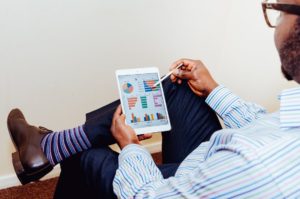 There are two ways to improve the effectiveness of your marketing funnel.
1. Increase the number of people who become aware of your brand.
This means sending more traffic to your website. In the case of our example, Puppy Love would invest in more SEO-strong content and social media interaction. They also might table in paid advertising, influencer marketing, and press relations.
2. Improve the rate prospects move to the lower parts of the funnel.
This is a discipline called conversion optimization. Puppy Love would want to improve the number of people who follow a link from social media, click from a blog post to a product page, and click "buy now" buttons. They would experiment with new types of content, messaging, and use A/B testing to optimize their website.
You should always focus on your ability to convert prospects to the next stage in your funnel before you spend time or money planning your campaigns. If 0% of visitors take the next step in your funnel, no amount of additional traffic will turn into sales.
But don't ignore any one component! "Excessive focus on one part of your funnel can cause problems elsewhere," says Brian Carter of Social Media Examiner. "If you focus only on owned media like follower numbers and email addresses, you may have trouble with conversions. Or, if you only focus on brand awareness and neglect email marketing, you'll likely miss out on sales."
Put your measurement tools in place
It's important to monitor your funnel. For that you need two tools: 1) An analytical tool, such as Google Analytics, and 2) a UTM URL builder like Terminus to track your links. Set up both tools before you start sending traffic to your campaign.
The analytical tool will tell you how people are using your website. You'll learn how many people pass through each stage of your funnel (broken down by pages).
The UTM URL builder helps you build links that can be passed around the web to measure the awareness stage of your funnel. For instance, Puppy Love would use UTM links so they can link to the same page on different sources to determine which social media network produced the most traffic. UTM URLs are essential for businesses who choose to market with lots of links, agencies servicing clients, and teams.

Ready to add more traffic to your funnel? Use these strategies: