Tracking the performance of your marketing campaigns and efforts is integral to acquiring further insights for optimizing your strategies and better audience targeting.
While there are several tools for tracking your online inbound and outbound strategies, the same cannot be said for offline campaigns. Business users are generally confused about how they can calculate the ROI for offline marketing and ads.
Without accurate reports, you might spend extensive resources on suboptimal campaigns that fail to gather more prospects and generate revenue.
Read our article to find out why you must track your offline campaigns and simplify data collection for your offline marketing efforts by following the six best techniques that can help optimize your future marketing strategies.
What is Offline Campaign Tracking?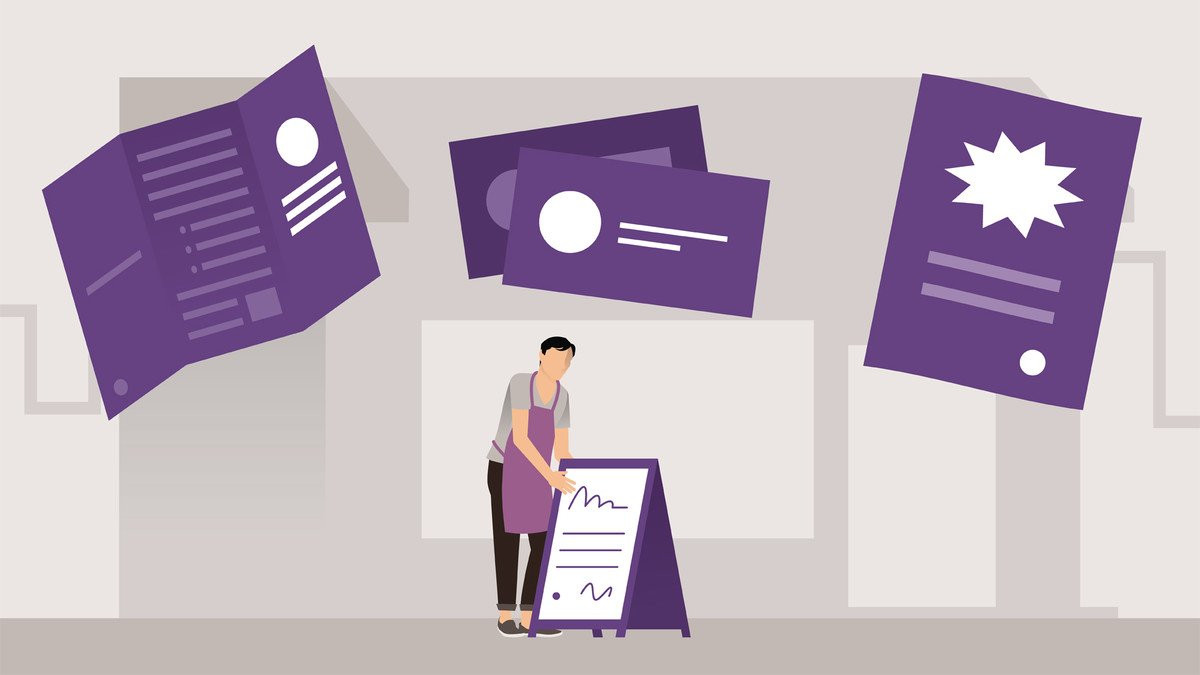 As the name suggests, offline campaign tracking refers to monitoring and analyzing the performance of your offline marketing efforts.
If your company utilizes billboard ads, print media marketing like newspapers and magazines, TV commercials, brochures, pamphlets, direct mail, etc., gauging the effectiveness of these strategies falls under offline campaign tracking.
Importance of Offline Tracking
According to a recent study, 7 out of 10 drivers make purchasing decisions based on billboard ads they see along the way, and 82% of customers worldwide trust print media advertisements. With numbers like these, it is difficult to undermine the importance of offline marketing.
Despite the challenges, it is crucial to track your offline campaigns to acquire a complete understanding of your audience's behavior and create detailed customer journey maps.
Customer journey mapping enables you to reach prospects early in their decision-making process to offer solutions and encourage them to convert for your brand after joining your sales funnel.
The apparent advantage of efficient offline tracking is the relevant insights you gather for your campaigns. You can utilize them to optimize your marketing efforts and calculate your ROI accurately to monitor your company's growth.
Challenges in Offline Campaign Tracking
The primary obstacle companies face regarding offline camping tracking is the limited methods of collecting attribution data. Users are most likely to visit your website from organic search engine results after viewing your ads, making it difficult to identify the referral sources.
Furthermore, marketers often fall for the trap of focusing on a single marketing channel to optimize based on limited insights, failing to make significant changes to your overall marketing strategies and boosting your lead and revenue generation.
6 Ways to Track Offline Campaigns
Now that you understand why it's essential to track your offline campaigns, here are the top 6 techniques to analyze the effectiveness of your marketing campaigns:
Custom Landing Pages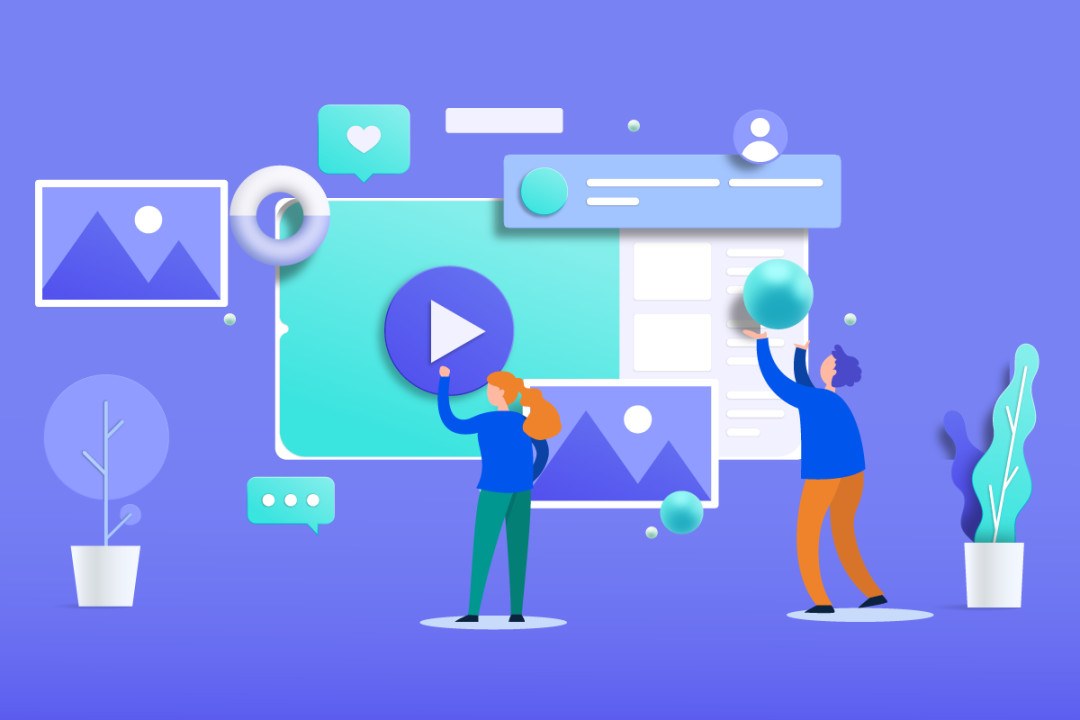 Creating custom landing pages is one of the best and easiest methods to track your offline campaigns. Customized landing pages enable you to focus on the central objective of your ad campaign and target audiences better.
Monitoring the traffic on your landing pages lets you observe the number of respondents who have interacted with your campaign. You can create a specific landing page for offline marketing channels like billboard ads and newspapers to compare performances directly.
Identifying your target audience helps you provide valuable content and incentivize them to convert through call-to-action buttons that guide them to the following action you want them to take.
Remember that Google will flag you for hosting duplicate content. Your custom landing pages for offline campaigns must stay hidden from search engine results using the "noindex meta tag" that involves adding < meta name="robots" context="noindex" > to the landing page URL.
The above tag will block other forms of traffic for better insight into the traffic for your offline campaigns. Keep your landing page URLs short to keep them memorable for longer.
Promotional and Discount Codes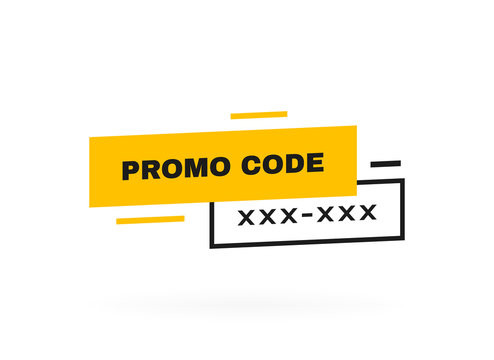 Custom discounts and promo codes are less complex ways of tracking offline campaign performances. Your codes can be explicitly named after the particular campaign you want to track the traffic for. Examples of discount codes can be found in magazine and newspaper ads.
Assigning a unique name for the codes related to individual ads lets you determine the areas with the highest traffic. Like custom landing pages, your promo and discount codes must be short and memorable for your customers to use them.
However, discount codes don't always provide the most accurate insights into user activity. Users might share your codes through word of mouth or can be listed on websites that share discount codes publicly, resulting in skewed data.
Redirect Domains
You can measure the effectiveness of your offline campaigns by setting up domains to redirect website visitors to custom landing pages based on the content they are looking for and the region they are accessing your website from.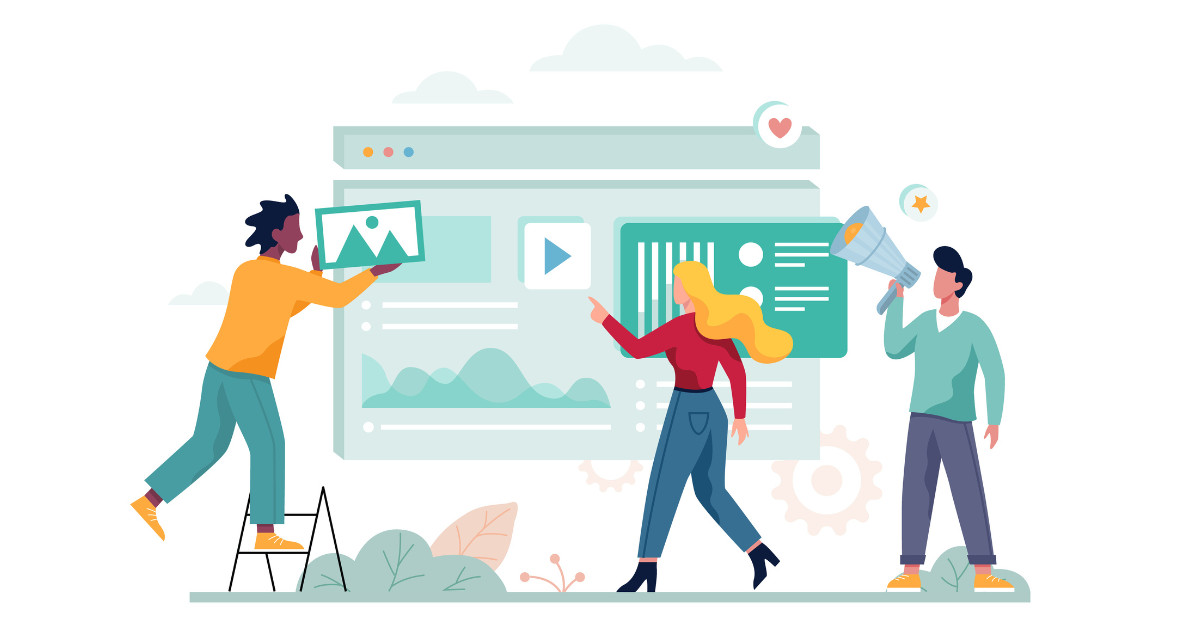 For example, your LA-based sports shop can redirect users from Austin, Texas, to a custom landing page created specifically for that area. You can also choose to purchase domain names that closely resemble your brand name (And don't forget to add the tracking code to redirect sites!).
Direct Traffic and Annotations in Google Analytics 4
Direct traffic in Google Analytics 4 is attributed to traffic from users who have clicked on your website link after they bookmarked it or manually typed out your website URL. GA4 shows direct traffic when it cannot identify the online source for the user, like search engine results.
While simply looking at direct traffic will give skewed results for your offline campaigns, you can create an annotation on GA4 from when your campaign started to calculate the average traffic you receive by navigating to Traffic Sources > Sources > Direct.
To add an annotation for a particular date, double-click on the dots on the date and select the option to add a new annotation.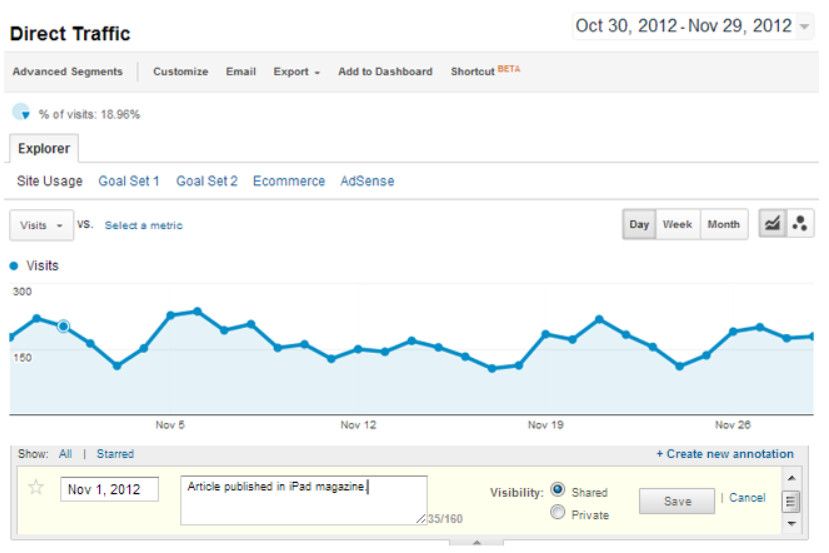 source
In addition to viewing offline marketing metrics, you can compare the campaign performance to a previous date by clicking on a checkbox after you navigate to the date selection.
QR codes
Generating QR codes is an effective strategy to fill your sales funnel with prospects on the move. Adding a QR code that directs them to a specific website or landing page increases brand awareness and user interactivity as they no longer have to search for your brand manually.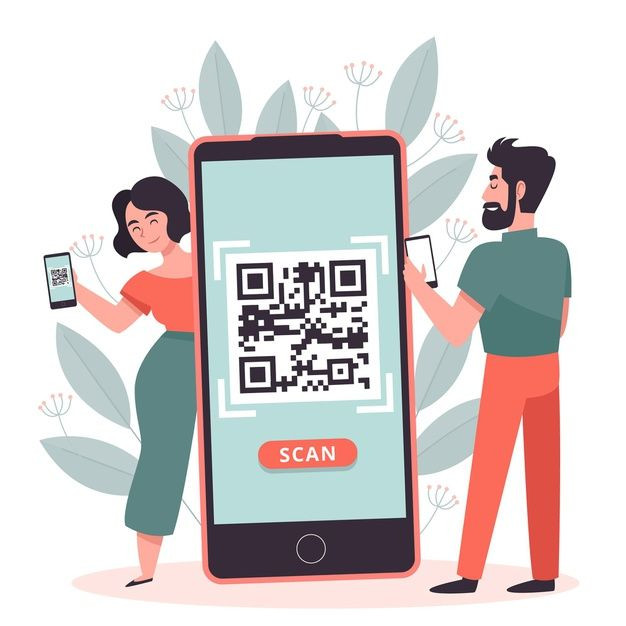 Adding readable QR codes on banners, billboards, and printed ads enables users to quickly scan them with phones and interact with your company directly.
You can track metrics for your QR codes by adding UTM tags to the sites your codes refer to.
Shortened URLs and UTM Tagging
Like QR codes, you can track visitors using branded short links that are UTM tagged to acquire insights based on how they found your website and the marketing channel they fall under.
Full marketing URLs can be difficult to fit within print advertisements and for prospects to remember when they want to reach out to you. While Bitly has been a popular platform for creating short links, most consumers immediately see them as spam.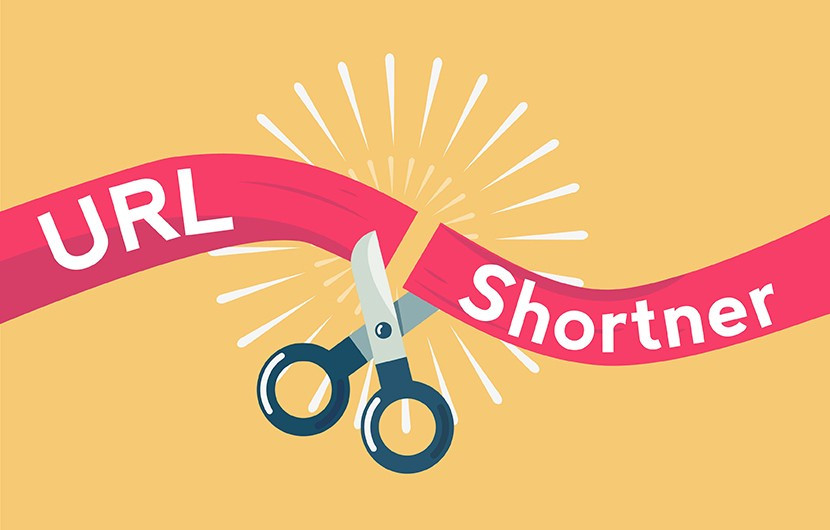 Branded short links keep your solutions memorable for far longer than competitors and help you stand out from the crowd.
However, manually tagging your URLs can take several hours from your teams and leave opportunities for incorrect tagging leading to inaccurate data.
TerminusApp automates the creation of marketing URLs with complete UTM tags and creating branded short links. You can track your offline campaigns by viewing accurate data in our analytics report dashboards.
TerminusApp: Simplify Your Offline Campaign Tracking

TerminusApp is a robust all-in-one solution for your UTM tagging and link management requirements. Our centralized platform enables you to create marketing URLs in bulk with complete UTM tagging for campaigns of any size.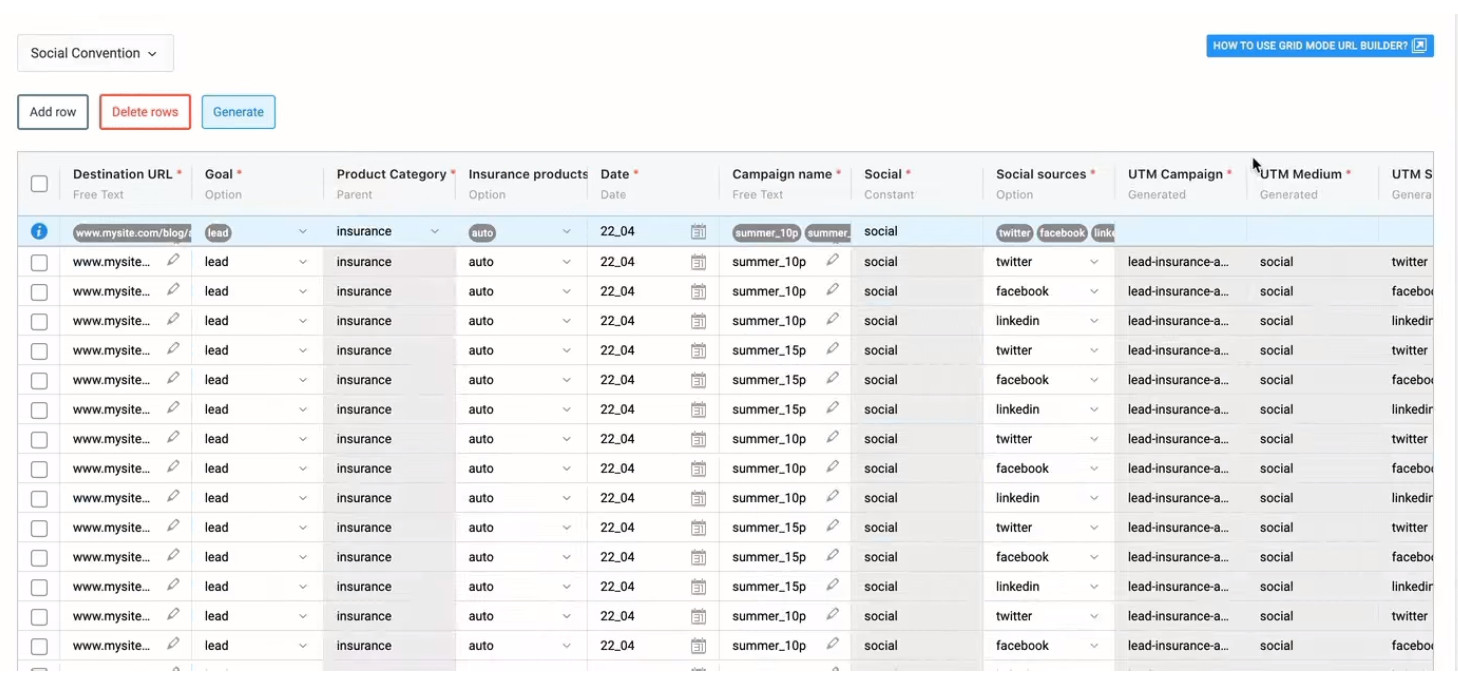 source
TerminusApp removes the need for messy spreadsheets and enforces proper naming conventions like lowercases and removing spaces automatically for accurate data and insights.
URL builder lets you save templates as you create marketing URLs to use in future marketing campaigns and advanced settings that advanced users can toggle. You can add multiple sets of UTM parameters to the same link with the Multi-Tag URL builder for granular tracking.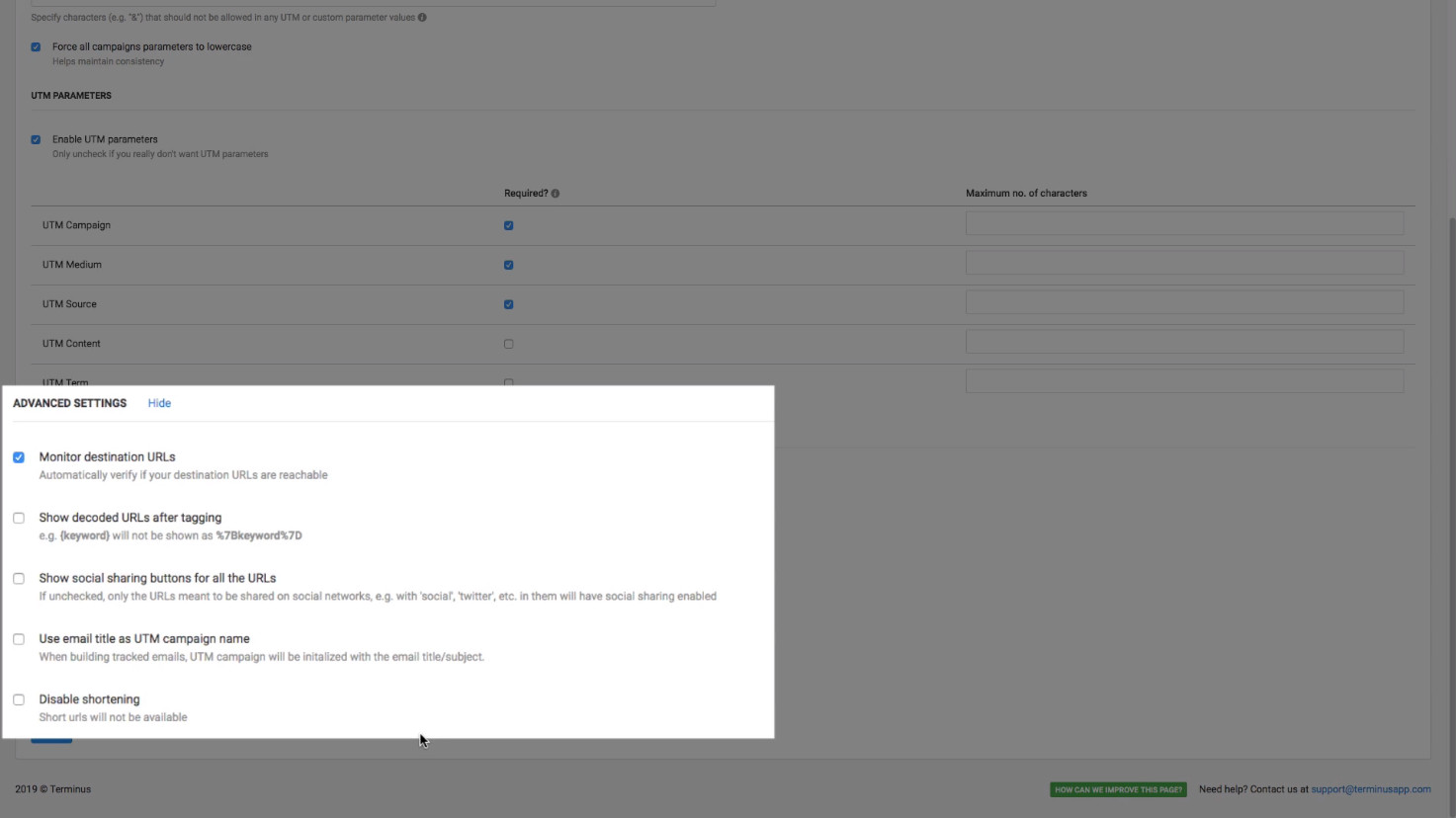 source
TerminusApp provides URL builder features designed for email marketing that works with providers like MailChimp and Drip for effective and consistent tracking by adding UTM tags to all URLs.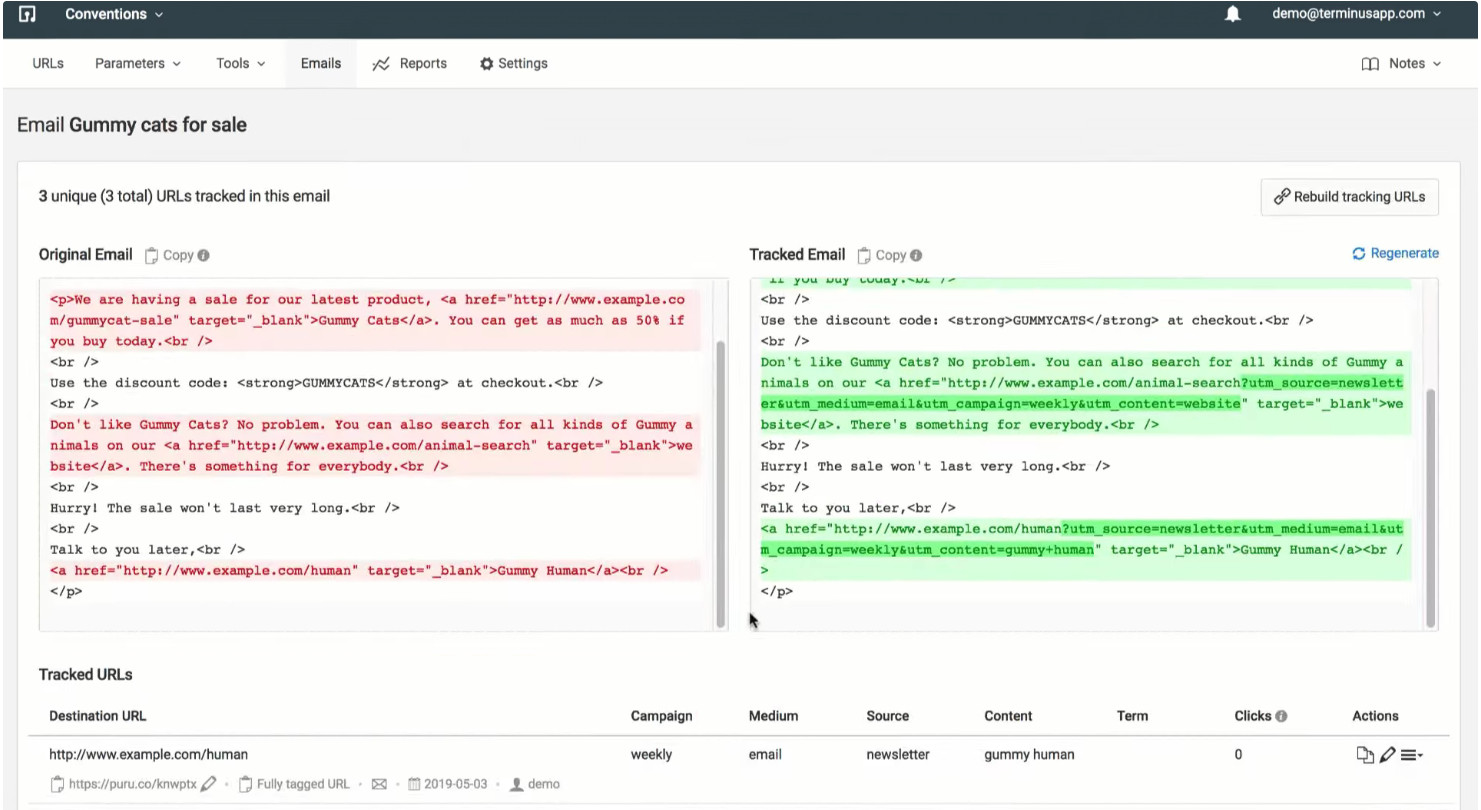 source
You can track your offline campaigns using our proprietary URL shortener to create branded short links for your website that can be shared on social media platforms like Facebook and Twitter. HTTPS URL encryption offers better security and privacy.
TerminusApp automatically adds website visitors to retargeting lists when they click on your short URLs through redirect codes to segment your customer base, even when you share someone else's web page.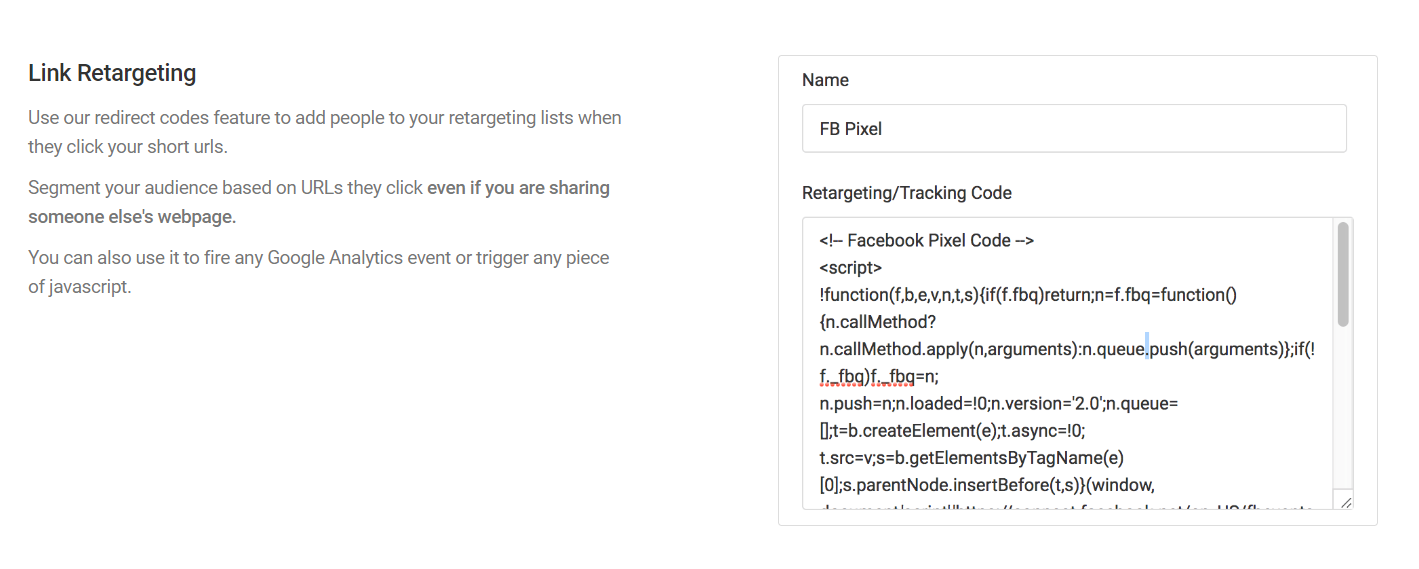 source
Dynamic parameter insertion uses UTM parameters to further segment your audience and retarget users based on the UTM campaign, UTM medium, etc.
Our analytics dashboard lets you drill down on specific reports to view specific sources, mediums, and campaigns to measure their performances and optimize your marketing efforts with detailed insights.
Pricing
TerminusApp has a 21-day free trial to try our features risk-free before subscribing to our monthly or annual pricing plans. Subscribing to our annual plans also gives you 2 months free.
If your business has personalized UTM tracking requirements, you can contact our team for a demo and personalized pricing plans tailored to your marketing goals.
Professional

$79/month or $66/month (annual)

3 users

5 projects

2 Custom Domains

UTM rules

Presets

Labels

Notes

Custom Parameters

Multi-tag UTM builder

Auto-shortening

Click reports

Fine-grained user permissions

Auditing tools

Chrome Extension

Custom Domain SSL

URL Monitoring

Redirect Codes/Link Retargeting

Bulk Operations

Business

$199/month or $166/month (annual)

5 users

10 projects

3 Custom Domains

Everything in Professional and:

Bulk URL Cloning

QR Codes

Conventions

Grid Mode URL Builder

Email Builder

Auto-generated tracking Ids

Adobe/GA Classifications

API Access

Enterprise

$499/month or $416/month (annual)

15 users

30 projects

5 Custom Domains

Everything in Business and:

Single Sign-On (SSO)

Invoice billing

Signed agreement

Custom

Customized pricing

Personalized user and project limit.

Everything in Enterprise
Conclusion
Offline marketing is an effective strategy to gather more leads from advertising on physical media and help prospects make purchasing decisions while on the go. Without offline campaign tracking, you would work with inadequate data and receive limited insights.
Creating custom landing pages, discount codes, redirect domains, and short links with UTM tagging can help track your offline campaigns so you can start optimizing your marketing strategy with a clear buyer persona to reference from.
TerminusApp provides a centralized platform to create UTM-tagged branded short links to keep your brand offering memorable and track your campaign performance with drill-down reports on our analytics dashboard.
You can try our features risk-free with a free trial or contact our team for a personalized demo and pricing plan that suits your unique business requirements.
Unlock the true potential of your website tracking data to create the perfect campaigns with TerminusApp today!