No one understands the hassle of promoting your brand through traditional long URLs more than social media marketers. With consumers having a smaller attention span than ever, you need to catch their attention and earn trust even with the kind of URL you promote to them.
Worse still, social media platforms like Twitter have a fixed character limit which complicated URLs can unnecessarily use up. For these problems and more, you need the help of URL shorteners to optimize your digital marketing.
Learn the various URL shortener benefits like creating personalized short URLs, improving your brand's presence on the market, and much more with the help of this article.
What are URL Shorteners?
As you might have figured out from the name itself, URL shorteners take long and complicated URLs as input, giving a shorter, more manageable link that still holds the same destination in return.
Shorter links personalized for your brand help your marketing campaigns and social media promotion in several ways while also proving useful for your internal teams in enabling them to acquire the information they need without getting lost in convoluted URLs.
Problems Faced in the Absence of URL Shortener
Before jumping into why your brand needs URL shorteners, here are some problems you could face when you rely on long-form URLs and do not use a URL shortening service:
The most glaring issue of long-form URLs is their extensive and unwieldy nature. Users must understand where your link will take them by reading a lengthy URL full of random letters, numbers, and characters.
Your customers can either distrust your website's lengthy URLs as they look like spam or can deter sharing between users by being too complex to type out. Advertisers can also run into problems fitting long URLs into social media posts with character limits, like Twitter.
Businesses need to track clicks from their website traffic to see where new customers are coming from and which campaign succeeded in drawing their attention so they can compare performances and improve their marketing strategies.
Long URLs without proper tracking parameters will not track customer behavior, and you risk losing out on analytics for click-through rates and other vital metrics.
Most URL shortening services enable you to customize your branded URLs to create a memorable link that remains in the minds of your customers for longer, thus increasing the chances of conversion or the user sharing your short links with their circles.
Long URLs don't support this level of personalization by default, and without link-shortening services, you could miss out on an opportunity to stand out from your competitors.
5 URL Shortener Benefits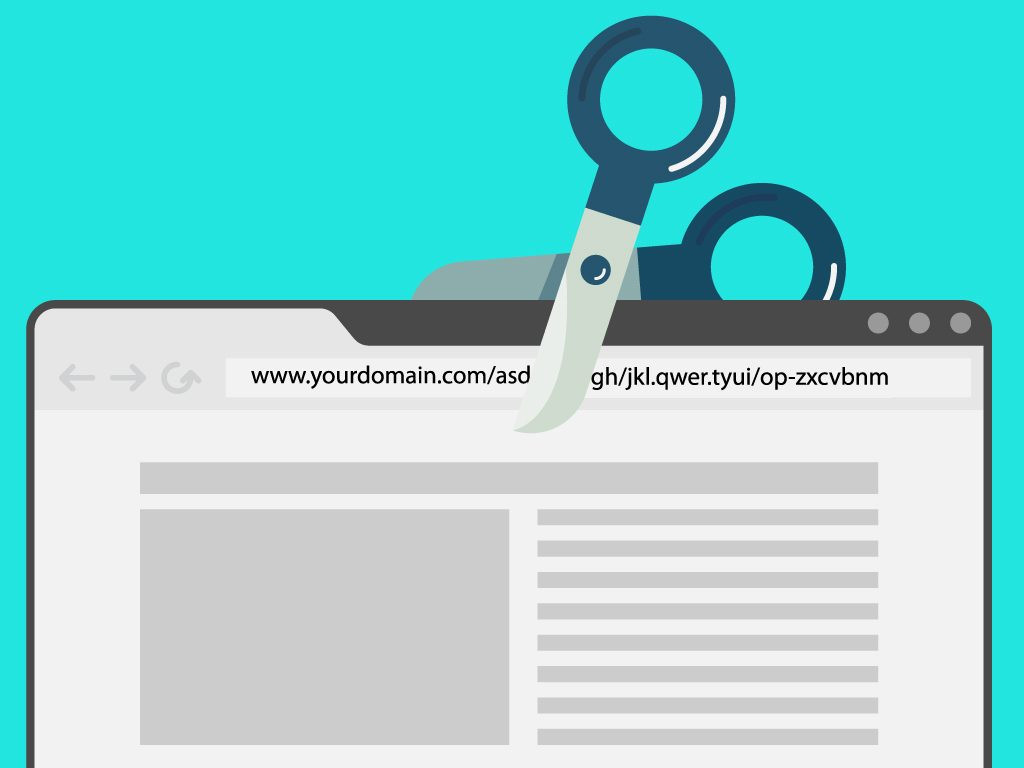 Now that we have covered what URL shorteners are, let's dive deeper into the URL shortener benefits you probably didn't know about:
Audiences are accustomed to shorter URLs on emails or social media sites. Thus, a long URL will immediately stick out as a spam message at first glance and may cause your customers to distrust your brand offering.
Long URLs can also appear to be untidy and jarring for most audiences, because of which they consider it to be unprofessional. A shortened link or one with a custom name for your brand can help catch more attention and build trust for better ROI.
While I have mentioned the issue of sharing long-form URLs on platforms such as Twitter, you can further optimize your email marketing which enables you to tidy up and use less space on an email draft for better readability and faster skimming.
Additionally, you can write longer messages for your digital marketing campaign or include hashtags to get recommended by the algorithm more often with the extra characters you save with link shorteners.
Short URLs function like UTM parameters by showing the number of clicks you receive from a specific platform. You can answer questions like where your traffic is coming from, what kind of content draws them in, data about your demographics, etc.
Tracking is one of the more critical URL shortener benefits. It enables businesses to gain valuable data regarding their customers and their behavior to better target their advertising and marketing campaigns.
Shortened links promote more sharing as they are much easier to remember and replicate for others. Users can also quickly type out the URL manually in situations like a presentation. Short URLs minimize the chances of errors and reduce the frustration of users.
By encouraging link sharing, you can guarantee more organic traffic to your website and directly impact the growth of your brand. Short URLs don't need anchor text, so you can use the extra space to link to your blogs and landing pages more frequently.
Short URLs help increase click-through rates because users are more accustomed to them. However, short URLs also function as 301 redirects by transporting all requests from the old URL to the new one.
Since they function as backlinks, your short URLs can improve your SEO performance as they still point to your website, giving you more opportunities to link your blog posts and landing pages multiple times.
Top 3 URL Shorteners
URL shorteners' benefits go beyond just making a smaller link, and they can directly improve your website's ranking on the SERP and boost audience engagement. With the advantages URL shorteners provide being cleared, let's take a look at the best tools in the market:
1. Bit.ly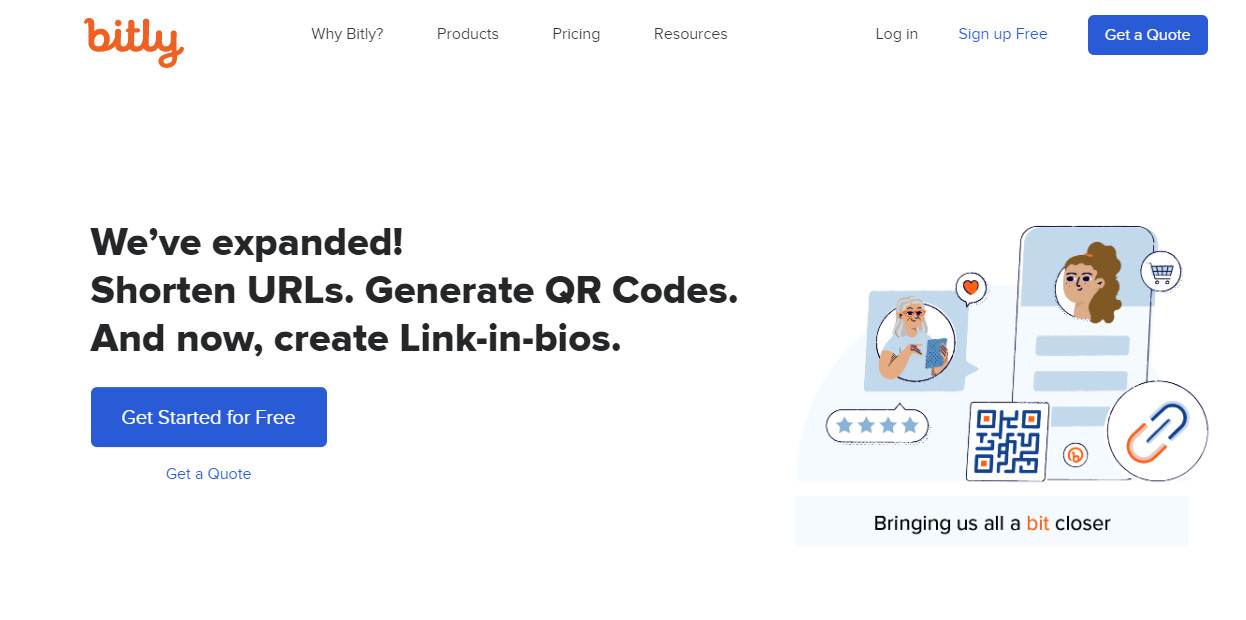 Arguably one of the more popular link-shortening tools, Bit.ly (also known as Bitly) is an easy-to-use URL shortener that turns long URLs into more concise and bite-sized links for businesses of all sizes.
Bitly uses a freemium model of pricing for all users where you can create custom branded short links and track website metrics such as click-through rates on an intuitive dashboard. It has over 700 integrations to social media and marketing tools like Hubspot.
You can replace your website name with "bit.ly" for a more unified view of your brand and use HTTPS encryption for added security and privacy. Bitly's free plan allows you to create 1,000 short URLs, and their premium plans start at $39/month.
2. Rebrandly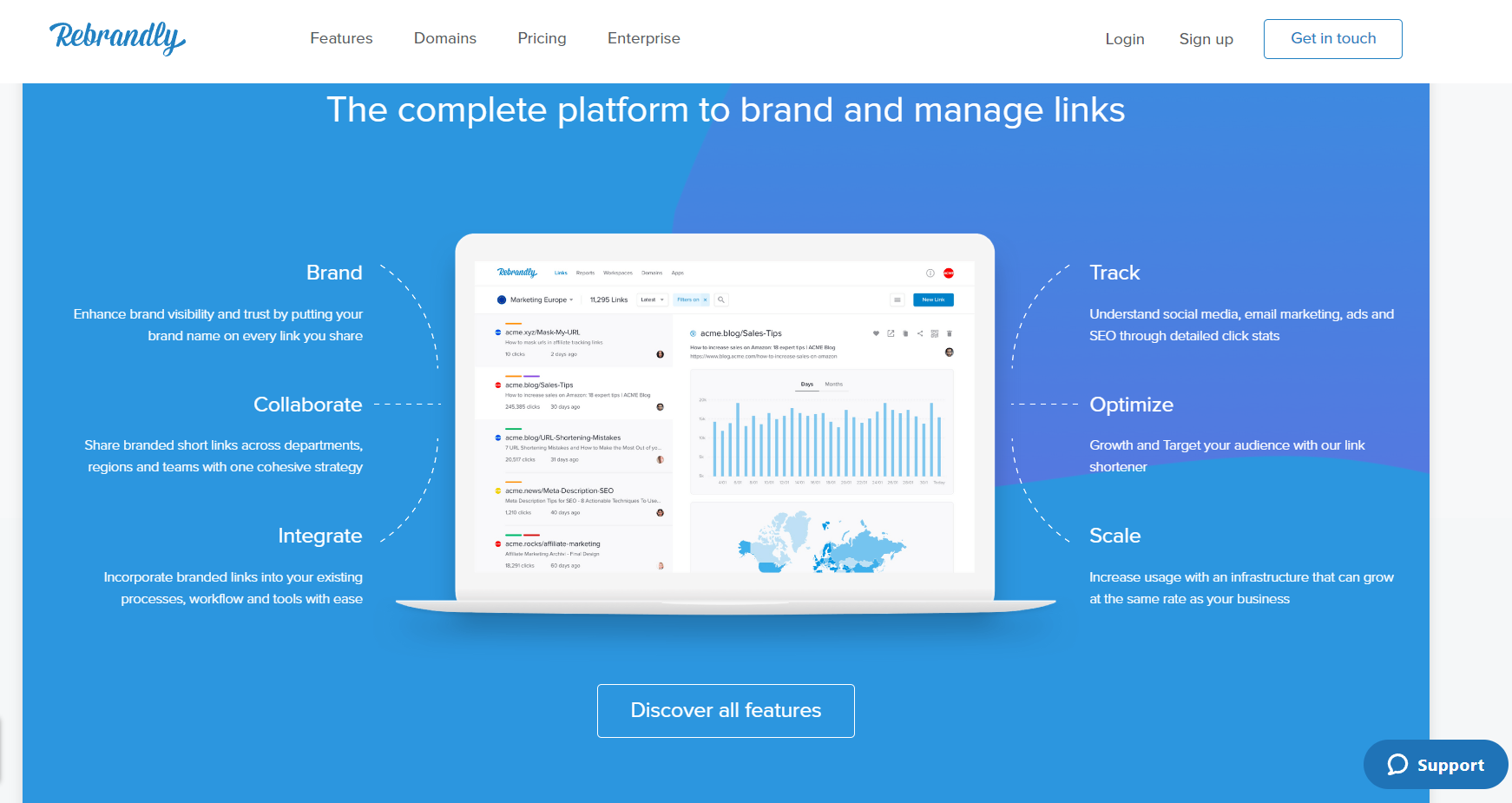 Rebrandly is a freemium link shortening and management tool that enables brands to personalize their short links, track performance metrics, and share their custom domain name through various integrations.
They allow users to prioritize specific analytics they want to track, such as peak click times, social media clicks, etc., for better visibility and marketing of your campaigns. It offers both free and premium pricing plans.
With the free plan, you can get 5,000 targeted clicks monthly, plus 500 branded links and 5 custom domain names. Rebrandly's premium plans cost $29/month or $499/month, depending on your business requirements.
The $499/month plan gives you 1,500,000 tracked clicks, 150,000 branded links, and 20 custom domain names. You can also contact their team to receive a customized pricing plan.
3. TerminusApp

TerminusApp is the ultimate URL management and UTM builder that enables you to create and track your marketing URLs on one platform. With TerminusApp, you can gain actionable insights into your campaigns and marketing channels without extensive spreadsheets.
We possess the above-mentioned URL shortener benefits with our proprietary URL shortener to create your own branded short links to share on social media platforms such as Facebook and Twitter. You can enable HTTPS URL encryption for better security and privacy.
TerminusApp automatically adds website visitors to retargeting lists whenever they click on your short URLs through our redirect codes feature to further segment your audience, even if you share someone else's webpage.

For a more granular view of your audience, you can use our dynamic parameter insertion feature to employ UTM parameters and retarget users based on the UTM campaign, UTM medium, etc.
Drill-down reports give you detailed information for campaigns, mediums, and sources through analytics that helps you make more informed marketing decisions to improve your campaigns.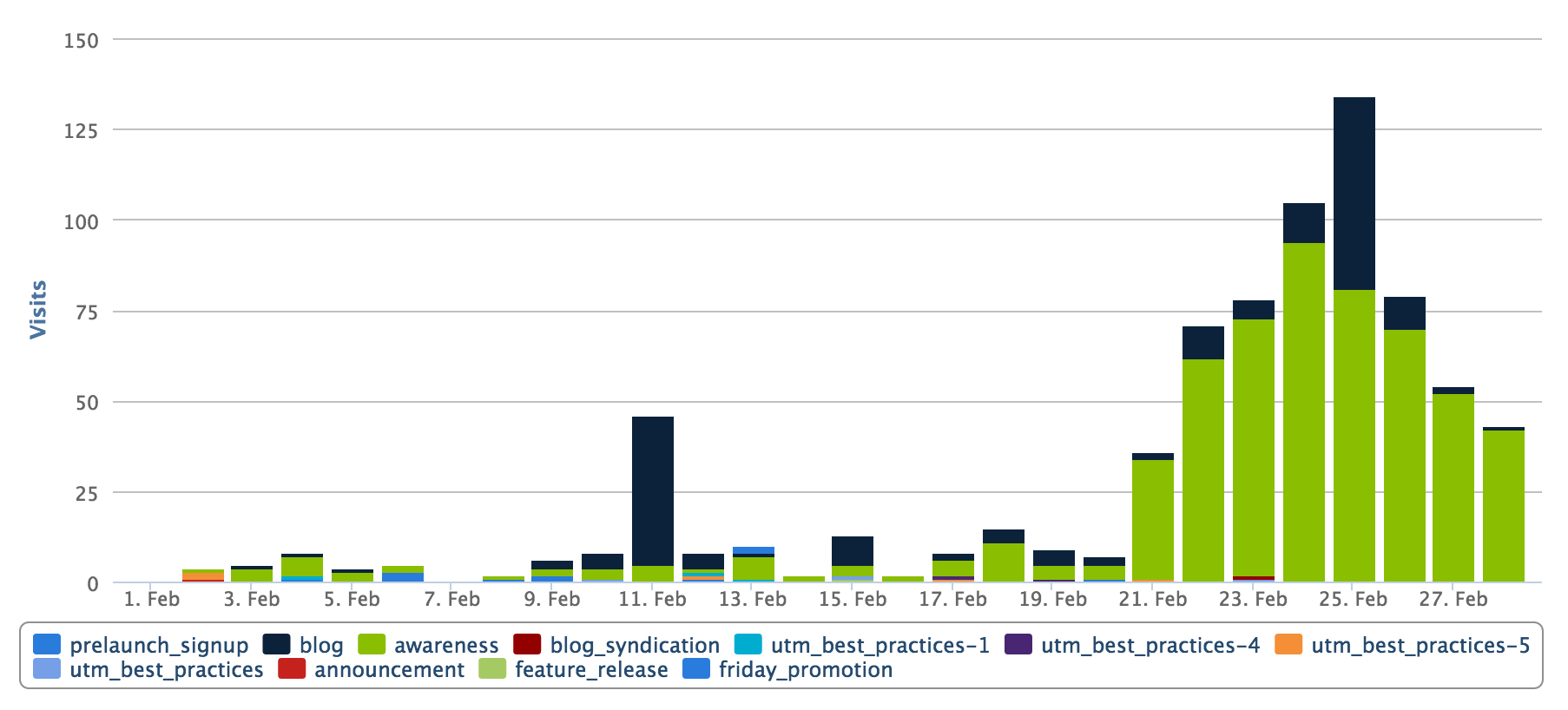 With TerminusApp, you can consistently build URLs for marketing campaigns of any size in minutes, thanks to our intuitive features. You can also save templates for the URLs you create so that you can build them faster and use pre-configured conventions for complex use cases.
We provide 3 pricing plans based on your business needs, or you can try out our features risk-free with our 21-day free trial. If you want a pricing plan tailored to your needs, you can contact our team to receive a personalized plan or opt for a demo.
Personal

$29/month or $24/month (annual)

1 user

single project

1 Custom Domain

UTM rules

Presets

Custom Parameters

Multi-tag UTM builder

Auto-shortening

Click reports

Fine-grained user permissions

Auditing tools

Chrome Extension

Professional

$79/month or $66/month (annual)

3 users

5 projects

2 Custom Domains

Everything in Personal and:

Custom Domain SSL

URL Monitoring

Redirect Codes/Link Retargeting

Bulk Operations

Business

$199/month or $166/month (annual)

5 users

10 projects

3 Custom Domains

Everything in Professional and:

Bulk URL Cloning

QR Codes

Conventions

Grid Mode URL Builder

Email Builder

Auto-generated tracking Ids

Adobe/GA Classifications

API Access

Enterprise

$499/month or $416/month (annual)

15 users

30 projects

5 Custom Domains

Everything in Business and:

Single Sign-On (SSO)

Invoice billing

Signed agreement
Conclusion
The rapidly evolving market of the digital age forces brands to stay one step ahead of their competitors and reach out to their customers first. If you want your audience to trust your solutions, your brand needs to communicate with them effectively and win their trust.
However, your voice can get drowned out by the content overload on the Internet. Every aspect of your digital marketing campaign needs to be optimized to guarantee more conversions, including your URLs.
Long-form URLs risk customers forgetting your brand or not trusting you with your offering, as it might look like spam or a malicious site. With short URLs, you can promote your websites frequently and increase engagement through a unified experience.
Alongside the user-centric URL shortener benefits, you can drive up click rates and rank higher on the SERP by incorporating personalized short URLs in your campaigns.
TerminusApp provides a robust URL shortener tool. We complement it with cutting-edge UTM tracking, URL building, and detailed analytics so you have everything you need to improve your marketing strategies further.
Try our features risk-free with a 21-day free trial, or contact us for a customized demo and pricing plan to experience the power of an all-in-one link management tool like TerminusApp.
Get started with Terminus
The quickest and easiest way to create UTM links in bulk while following your complex UTM strategy.
Sign Up Now